Upgrade your Home Cinema experience with the McIntosh Home Theatre TradeUP offer.
Following the success of the recent McIntosh TradeUp programme for Hi-Fi components, we are thrilled to announce a new McIntosh Home Theatre Trade-UP offer, which will run for a period of 2 months, from Friday 15th September until Tuesday 14th November 2023.
Simply trade-in any existing home theatre component on a like-for-like basis, and receive a purchase contribution of up to 20% towards a selection of new McIntosh processors, multi channel amplifiers or the premium MHT300 receiver.
Your trade-in component can be from ANY manufacturer, but must be under five years old, in working order, and with an original purchase receipt. If you have something which fits the bill, then do not hesitate to contact Unilet Sound & Vision to start the trade-in process.
Your trade-in component may be used to get up to 20% discount off the SRP of any of these participating McIntosh Labs products:
MX180 AV Processor
MX123 AV Processor
MX100 AV Processor
MHT300 Home Theatre Receiver
MI502 2-Channel Digital Amplifier
MC255 5-Channel Solid State Amplifier
MC257 Home Theatre Amplifier
MC303 3-Channel Solid State Amplifier
MC8207 Home Theatre Amplifier
MI128 8-Channel Digital Amplifier
MI254 4-Channel Digital Amplifier
MI347 7-Channel Digital Amplifier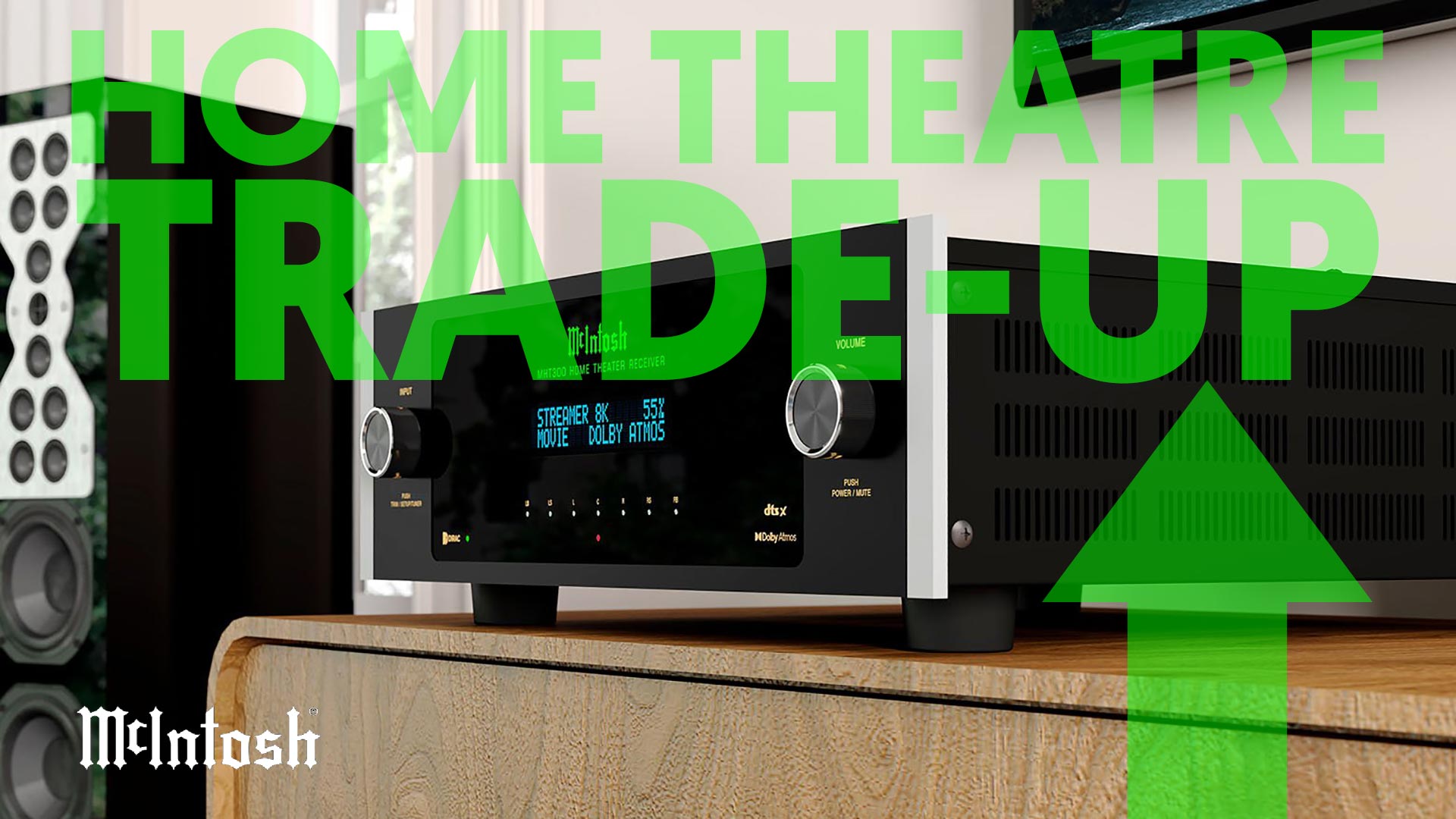 Where can you buy or trade-up?
All McIntosh Labs components are available from Unilet Sound & Vision, including all those which qualify for this excellent TradeUP promotional offer.