Upgrade your sound experience with 70 days of Marantz Trade-In.
There has never been a better time to elevate the way you experience music and cinema.
In honour of their 70th Anniversary, Marantz invites you to trade-in your existing amplifiers or AV receivers from ANY brand, and receive a credit towards a new Marantz model.
This rare offer is available for 70 days at Unilet Sound & Vision, between September 15th 2023 – November 24th 2023 inclusive.
The credit from your old amplifier or AV receiver can be used for up to 15% credit against ANY of the following Marantz components:
AMP 10 – Reference 16 Channel Amplifier
AV 10 – Reference 15.4 Channel AV Processor
CINEMA 40 – Premium 9.2 Channel AV Amplifier
CINEMA 50 – Premium 9.4 Channel AV Amplifier
MODEL 30 – Master-Tuned Integrated Amplifier
MODEL 40n – Integrated Amplifier + Streaming
SACD 30n – Complete Digital Source Player
SR8015 – 11.2 Channel 8K AV Receiver
TT-15S1 – Belt Drive Turntable + Cartridge
AV8805 – 13.2 Channel AV Preamplifier
AV7706 – 11.2 Channel AV Preamplifier
MM8077 – 7 Channel Power Amplifier
SA12SE – SACD Player + DAC
PM12SE – Stereo Integrated Amplifier
SA10 – SACD Player
PM10 – Power Amplifier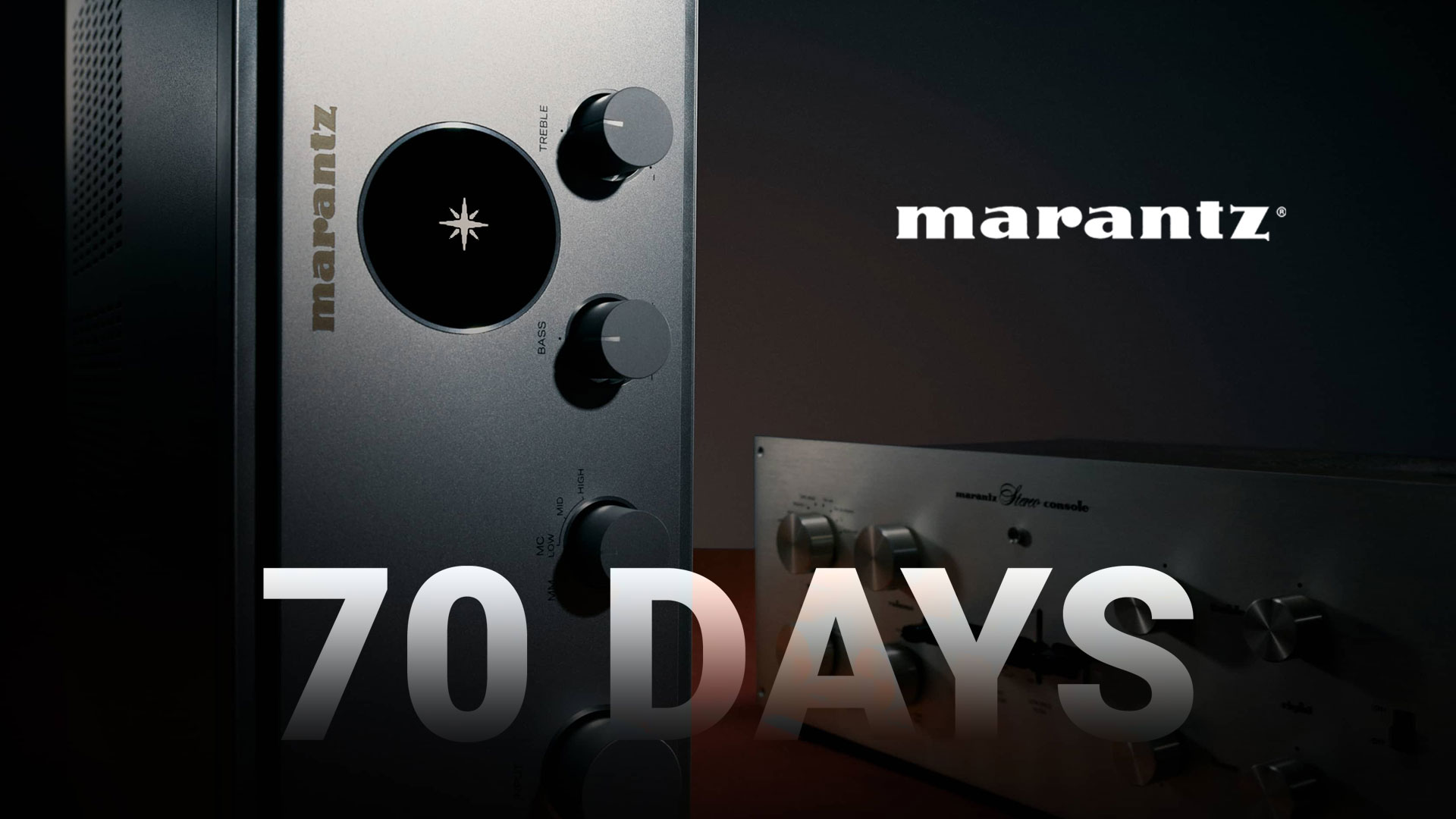 Where can you buy or trade-in?
All Marantz components are available from Unilet Sound & Vision, including all those which qualify for this amazing 70 Days Trade-In offer.