Vertere Acoustics are offering a Sizzling Summer Trade-In promotion to enhance your super-sonic summer season!
The high-end audio company Vertere Acoustics are entering the 2023 summer season with a delicious offering for the hungry audiophile.
Some truly sizzling incentives are available on purchases of their DG-1S Turntable, with the Magneto / Sabre cartridges, the Challenger DC Power Supply, and their superb Redline cables, too.
Full details below, offer available between 3rd July – 31st August 2023 inclusive.
Vertere DG-1S Trade-In Offers
Receive a guaranteed trade-in value for ANY turntable (working or otherwise) against the purchase of a new Vertere DG-1S, complete with a Vertere factory-fitted cartridge.
£ 600 guaranteed trade-in value against the DG-1S Magneto package.
£ 1000 guaranteed trade-in value against a DG-1S Sabre package.
Get the Challenger DC Power Supply + Redline Mains Cable package for only £ 500 (inc-VAT), when purchased alongside the DG-1S Sabre package.
Touraj Moghaddam has been designing record players since 1984, but it wasn't until the birth of Vertere that he started employing the hand-built Pulse cables and the reference tonearm to assist him in his designs.
"These opened the window to such an extent that it made it easy to identify the weakest links giving us a roadmap of which and more importantly how we should develop our products in the future." Touraj adds, "The most important aspect of all of this was having that reference, the original master sound and performance. Experiencing the end result of mastering and cutting and by using the same equipment as the monitoring system for playback, allowed us to identify the most important components and lean-engineer everything to achieve our goal. It would have been impossible to realise such a high level of performance from the DG-1 if we didn't have the reference products."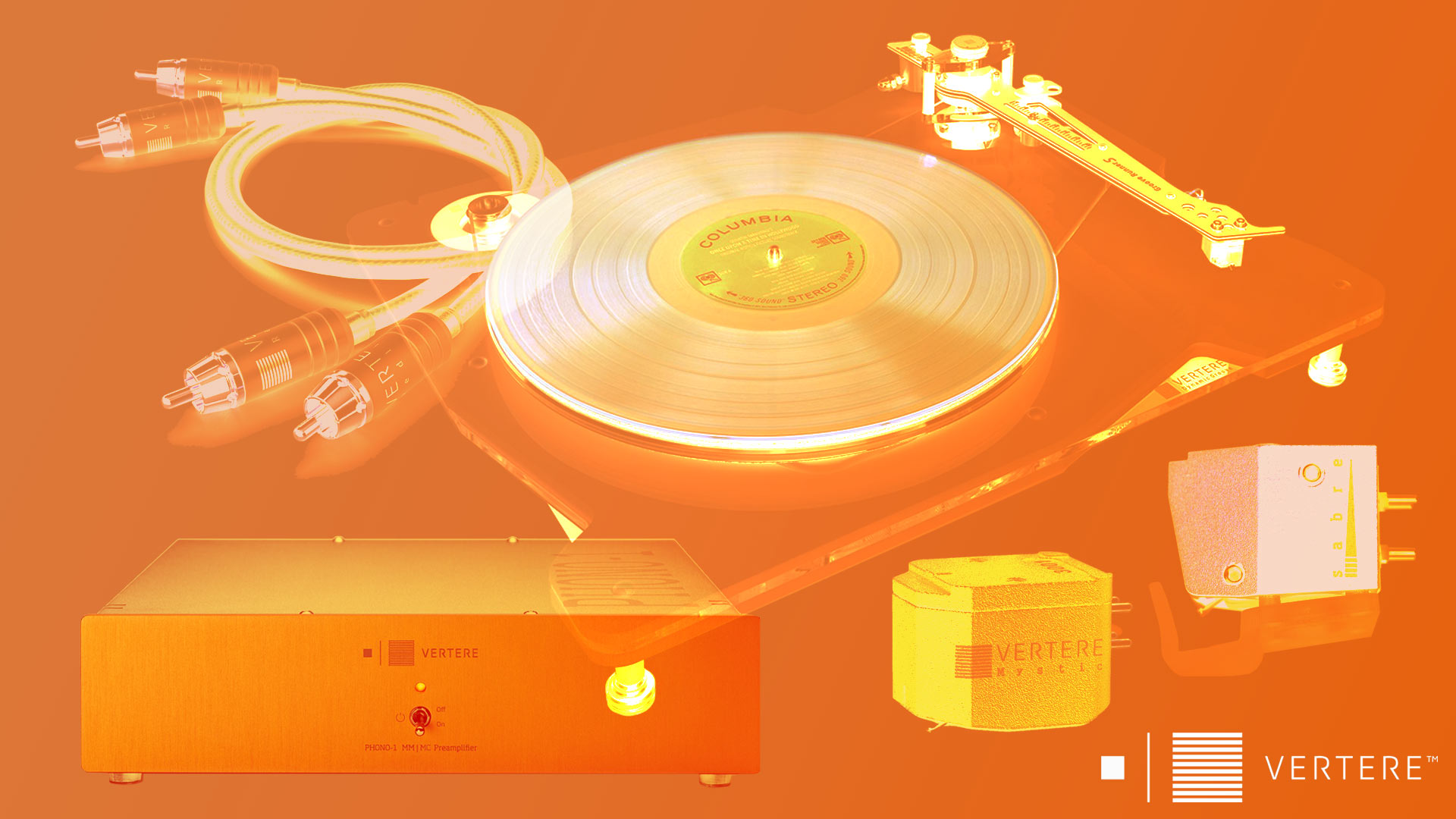 This promotion, and indeed ALL products from the Vertere Acoustics range are available from Unilet Sound & Vision. If this Sizzling Summer Trade-In offer is of interest, please do contact us before 31st August 2023.