New upsampling processor & audio streamer released at Munich High-End 2019
Building on their reputation for developing high-performance digital sources, AURALiC have unveiled two new additions to their critically acclaimed G1 Series and G2 Series of products at the 2019 Munich High-End Audio Show.
Continuing its tradition as a high-performance wireless streamer, their updated and enhanced Altair G1 will be a sure-fire hit. Plus, three years in the making, their Sirius G2 Upsampling Processor should also prove a strong addition to any quality system.
Altair G1 Digital Audio Streamer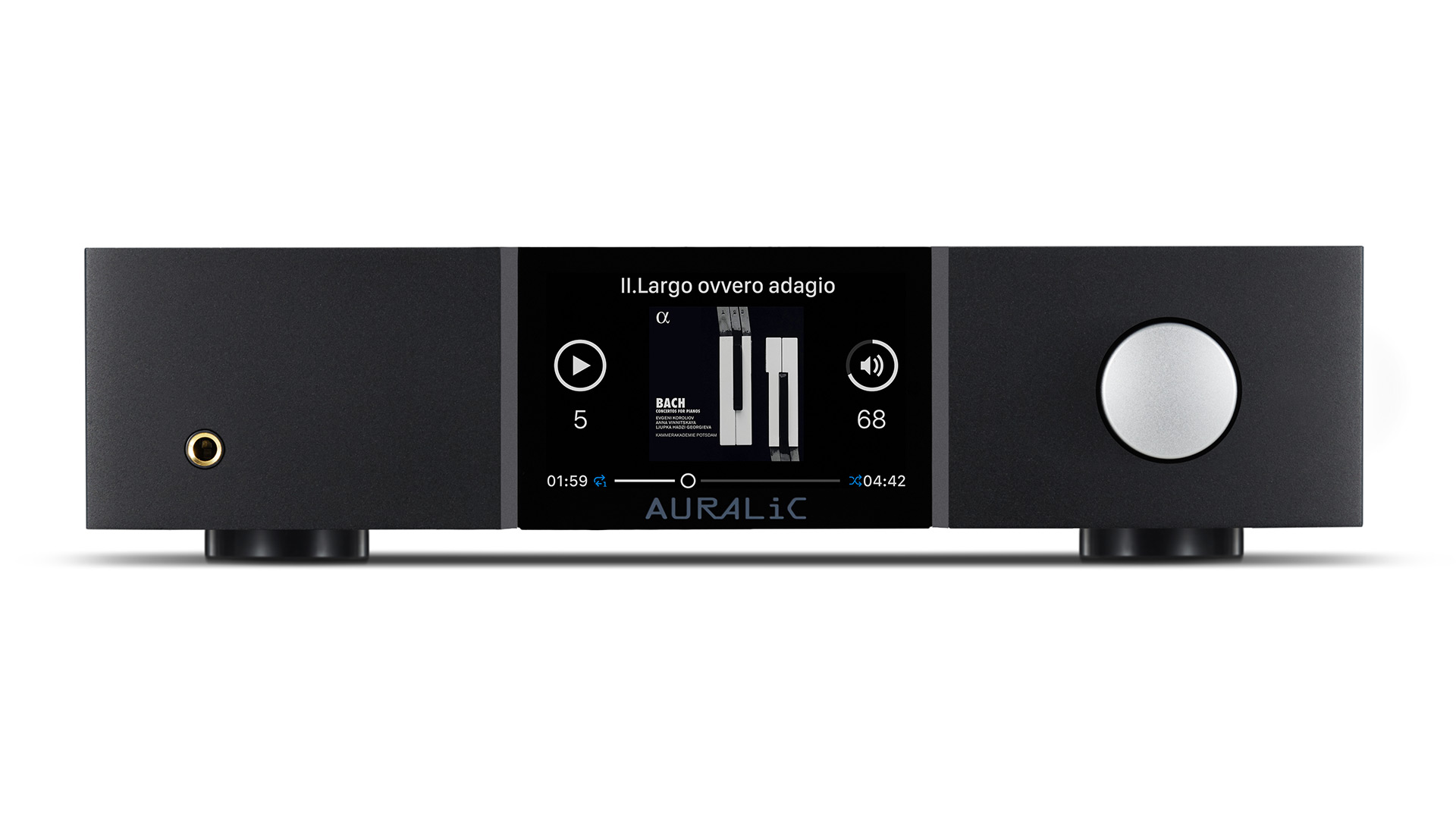 As a premium digital hub for any high-performance system, the G1 software and hardware functions in much the same way as the original unit, able to act as a preamp, a DAC, a streamer, and an all-in-one digital source, but is also now fitted with the G1 chassis, providing a matching 4-inch colour display and Smart IR feature.
As a digital audio streamer, the new G1 has received several updates from both the G1 and G2 series of products. It now uses the ESS 9038Q2M conversion chip, providing the user with more detail and perceived resolution than ever before.
To match the higher levels of performance available from this new DAC chip, the analog circuitry received necessary parts upgrades and an improved layout for a balanced presentation.
Finally, the processor platform has been upgraded to Tesla G2 from Tesla G1, featuring 2GB of system memory, providing the user with a seamless, powerful experience.
An internal storage option remains, and for a fee an upgrade kit can be provided to the dealer or the customer, allowing for robust, local storage of large music collections in any number of formats and resolutions.
As a digital hub, the Altair G1 still functions as a Roon Endpoint, can stream subscription music services such as Tidal, Qobuz and Spotify Connect, and offers Bluetooth, Airplay, and SongCast for a multifaceted and varied set of feature needs.
Sirius G2 Upsampling Processor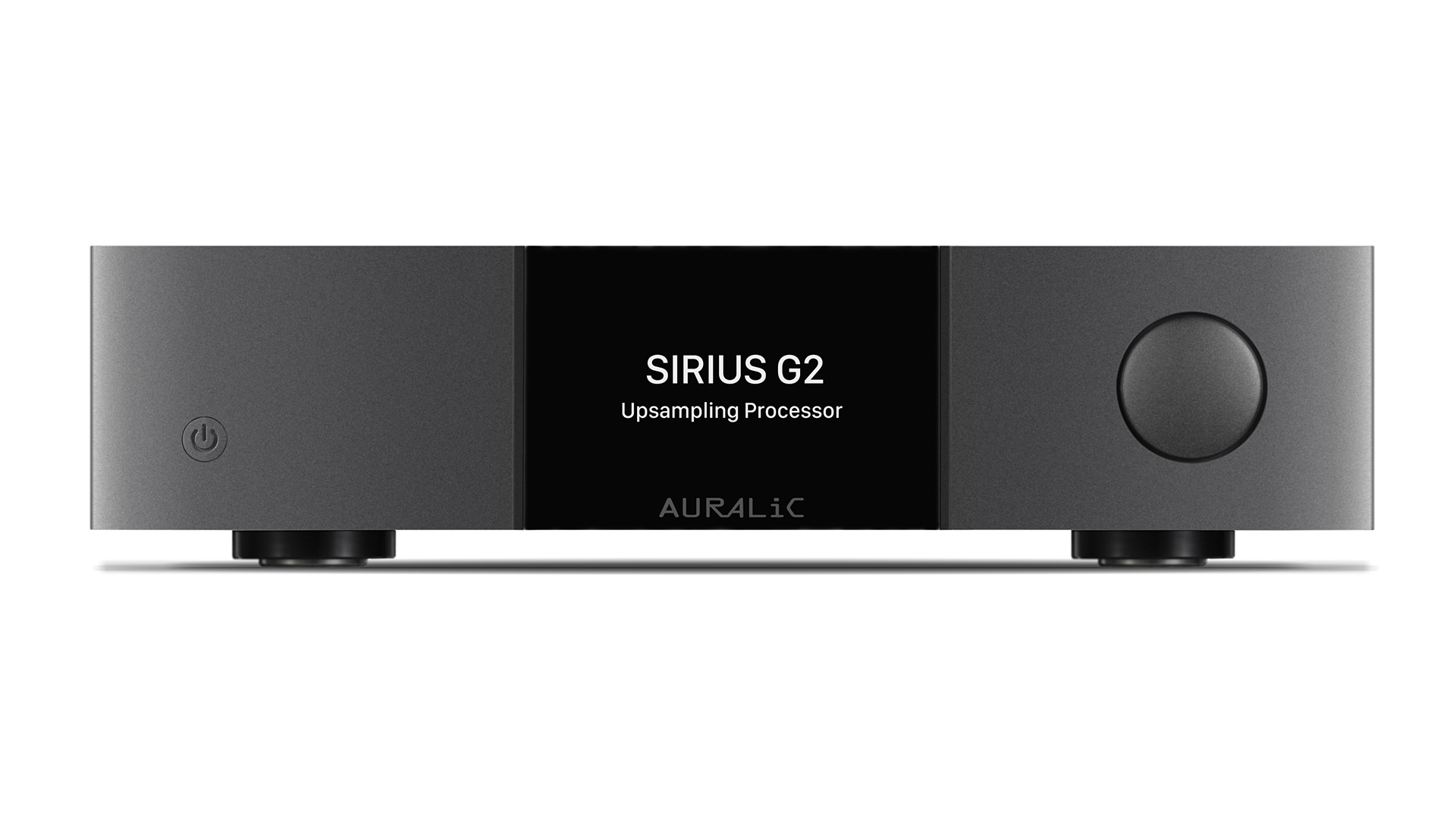 The new G2 operates on an open standard, allowing music lovers to upgrade both the processing power and the original performance envelope of their Digital-to-Analog Converters (DACs), whether they're using an AURALiC branded DAC, or one developed by another manufacturer.
G2 shoulders the data processing burden typically handled by a DAC. This outsourcing of processing duties dramatically reduces the amount of distortion and jitter typically passed into the conversion stage, thereby allowing the DAC to be fed a pure, efficient, and low-distortion stream of digital data.
The measurements of this reduction in noise are well beyond what is currently available from other manufacturers.
Since most DAC chips have been designed to work best in a particular mode (DSD128 or PCM in 192 kHz, as examples), not necessarily the highest or lowest possible resolution, the new G2 will optimize and improve the performance of any DAC in its native or most comfortable "Sweet Spot," fulfilling the DAC's potential, no matter the incoming resolution of the file being played back.
G2 delivers to the DAC a wide variety of resolutions and formats and can accept any input data with sampling rates from 44.1 kHz to 384 kHz in PCM, or DSD64 to DSD512. Inputs and outputs are varied and plentiful.
Standing apart from its peers, the new G2 can output USB, in any format, including PCM in 384 kHz and DSD512 with extremely low distortion.