Get £400 off the AMBEO Dolby Atmos Soundbar, by Sennheiser.
For fully immersive, high-definition, 3D home cinema sound, look no further than the amazing AMBEO Soundbar, from Sennheiser.
Harnessing the power of a multi-speaker home cinema system contained in one sleek, state-of-the-art device, the Sennheiser AMBEO Soundbar delivers a 3D home audio experience like never heard before.
Powered by 13 high-end drivers, AMBEO delivers a 5.1.4 sound experience while also producing extremely deep 30 Hz bass, without the need for an extra subwoofer. And thanks to an advanced room calibration, it immerses you in studio-grade sound adapted to the specifics of your living room for an unforgettable 3D experience.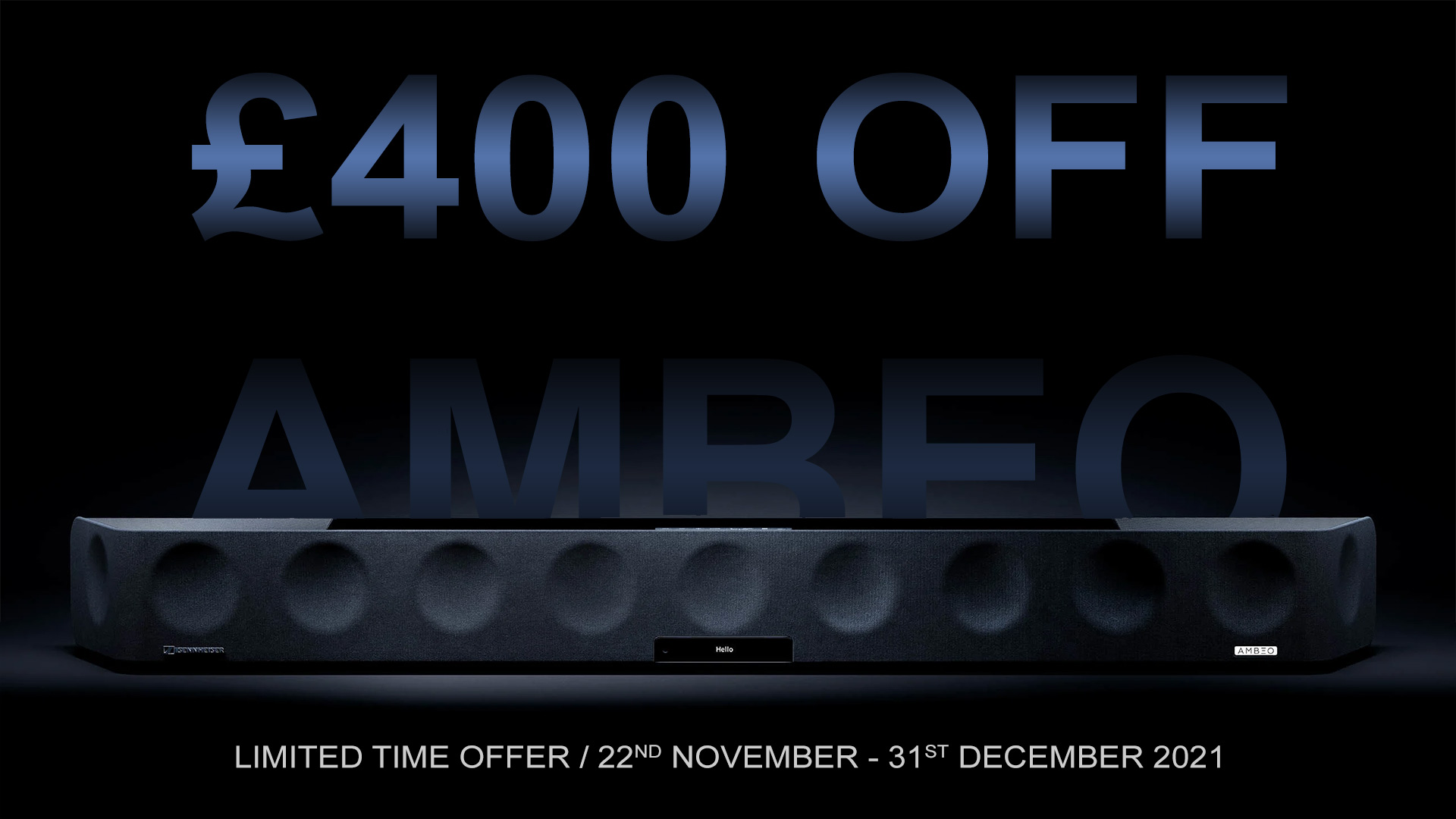 13 drivers, 3D sound virtualisation
Engineered to produce more realistic highs and lows, more dimensions, and more nuanced details than you ever imagined possible. AMBEO lets you tailor your listening experience with a built-in equalizer and three bespoke 3D technology modes with which you can adjust the output to your own individual tastes.
By capturing the characteristics of your living room and reflective surfaces, and using the latest virtualization technology developed with Fraunhofer, the AMBEO Soundbar merges with the acoustics of your environment to create a 3D sound experience.
The 13 independent drivers and AMBEO technology work as virtual speakers, recreating a surround sound installation and placing you in the centre of all the action.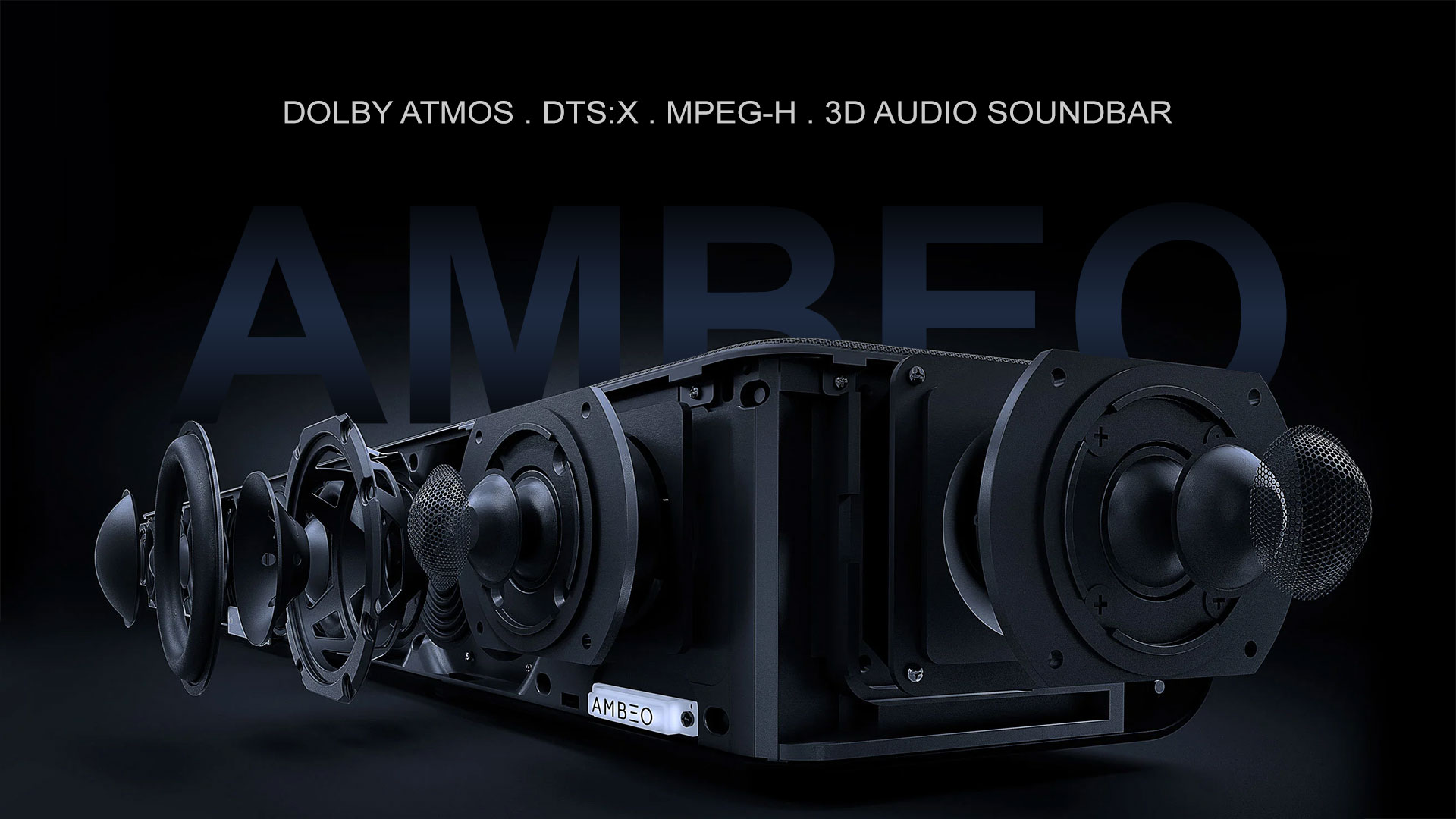 Between 22nd November 2021 – 31st December 2021 (inclusive), customers of Unilet Sound & Vision can purchase the Sennheiser AMBEO for only £1799, including VAT.
This promotional offer is time-limited, only available while stocks last, and represents a saving of £400 on the original retail price of £2199, including VAT.
Stock is available now, and AMBEO is on demonstration in our showroom, for those who wish to listen.