Ultima 5 & Ultima 6 bring stereo to the Ultima range
For the first time, Chord Electronics have introduced full-size stereo to their ground-breaking next-generation ULTIMA amplifier topology, with the introduction of two new power amplifiers; Ultima 5 and Ultima 6.
Benefitting from the ground-breaking dual-feed-forward amplifier topology developed by John Franks, these two new models will directly replace their predecessors. Ultima 5 (300W) will replace the legendary SPM 1200 MK II, whilst Ultima 6 (180W) replacing the SPM 1050 MK II.
Ultima amplifier topology was first introduced in the flagship Etude mono power amp, then subsequently in the Ultima 2 and Ultima 3 mono-block power amps.
Ultima 5 and 6 share the same DNA as the flagship and reference-level monos, yet benefit from greater practicality and affordability, due to their differing power outputs.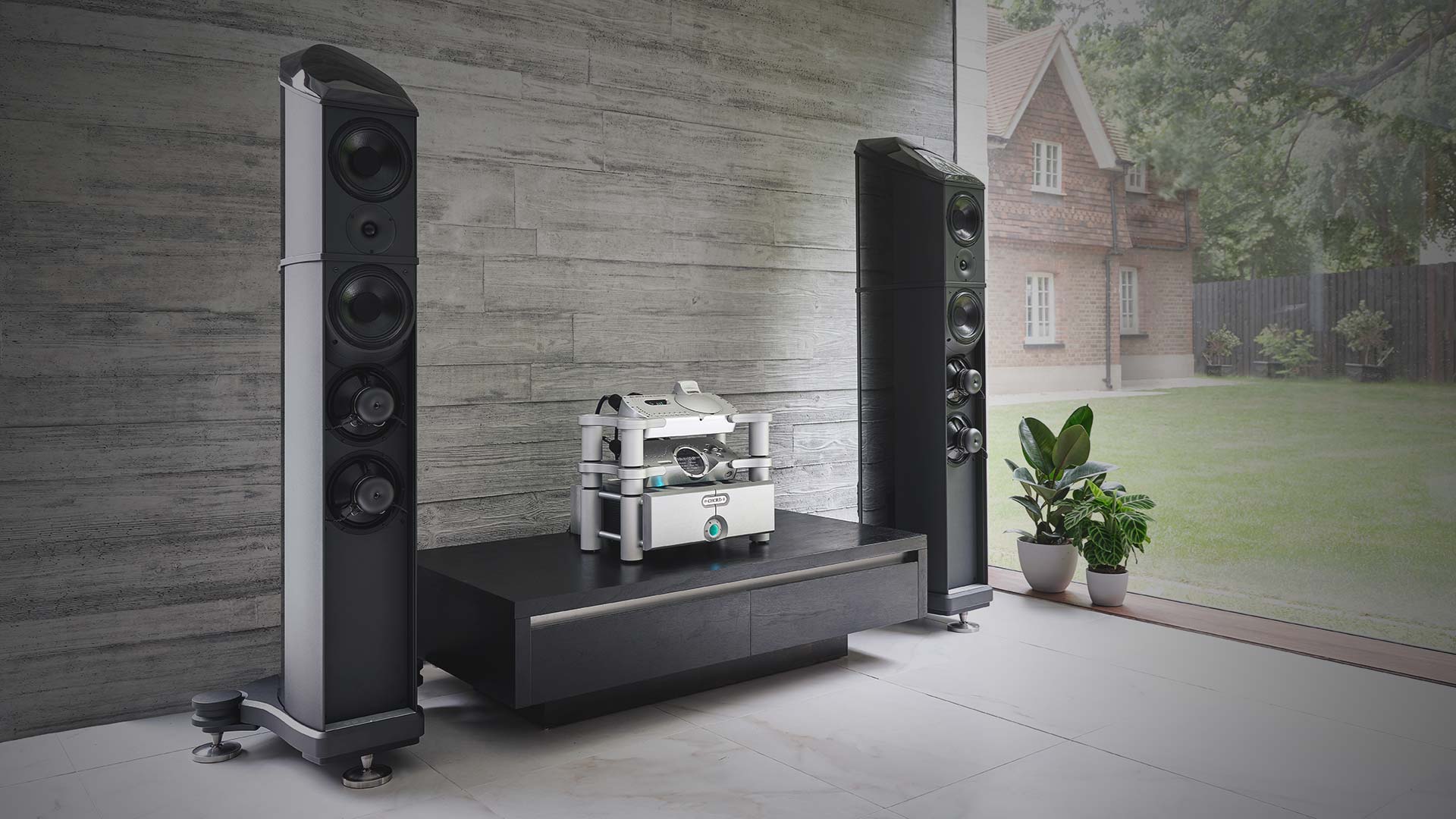 Ultima = Ultimate Performance
The Ultima topology is supremely fast and powerful, with an extraordinarily high peak output current which brings astonishing dynamics, timing accuracy and thus unrivalled musicality.
Ultima amplifiers are state-of-the-art Chord Electronics designs featuring John Franks' first all-new circuit design in three decades. The technology draws on three decades of research, design and engineering in Great Britain.
All Chord Ultima amplifiers have been engineered for the very finest Hi-Fi systems, those which by their very nature have the most demanding and difficult-to-drive speakers. Ultima is their ultimate expression of the finest high-performance, ultra-fast, high-power amplifier technology currently available.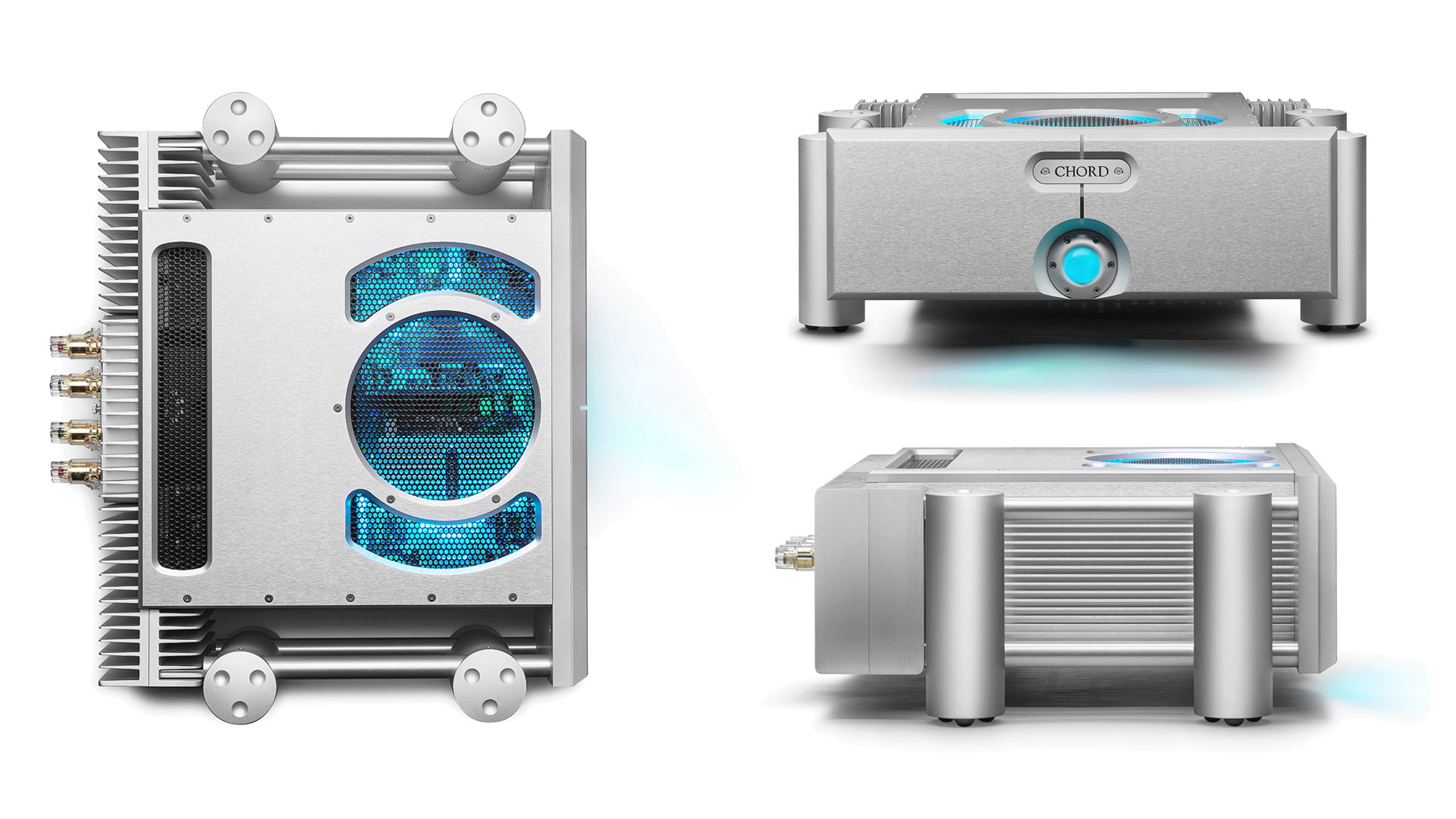 Advanced Power. Solid Aesthetic.
Although both models are identical in outwards appearance, Ultima 5 has an incredible 64 proprietary MOSFET power devices (32 in the Ultima 6) which demand the most advanced and refined drive circuitry, suitably devoid of sound- degrading components.
This drive circuitry features an ultra-low-distortion, high-voltage amplifier operating at very high speed: 300 volts per microsecond, benefitting from advanced feed-forward and feedback compensation techniques.
Both amplifiers rear panels contain balanced AND unbalanced connections, high-quality loudspeaker terminals, a 12V trigger and a C-19-type IEC.
All Ultima amplifiers benefit from a redesigned fascia featuring the latest Chord aesthetic. The precision CNC-machined fascia is made from aircraft-grade aluminium and features a solid 28mm thickness front panel, with a recessed spherical polycarbonate power button that illuminates for standby and operation modes. Also a discreet, hidden front panel switch located in the vertical split line, which enables dimmable lighting.
Both amplifiers are available now, RRP is currently £9250 for Ultima 5, and £5995 for Ultima 6
The Chord Electronics product range is available from Unilet Sound & Vision.
Besides sales, Unilet also provide service, installation, and customer support for Chord Electronics products. If you require assistance or advice, or wish to pre-order any new product, do give us a call.