Audiophile-Grade Plug & Play
SME Audio has released the Synergy – an all-in-one, ready-to-go, audiophile-grade turntable.
Comprising the complete turntable assembly, plus magnesium tonearm (based upon the SME Series IV), Ortofon MC Windfield Ti moving-coil cartridge, a built-in Nagra Phono Stage preamplifier, and all internal wiring by Crystal Cable. Synergy is set to retail at or around £14,500.
Simple Set-Up, Superb Sound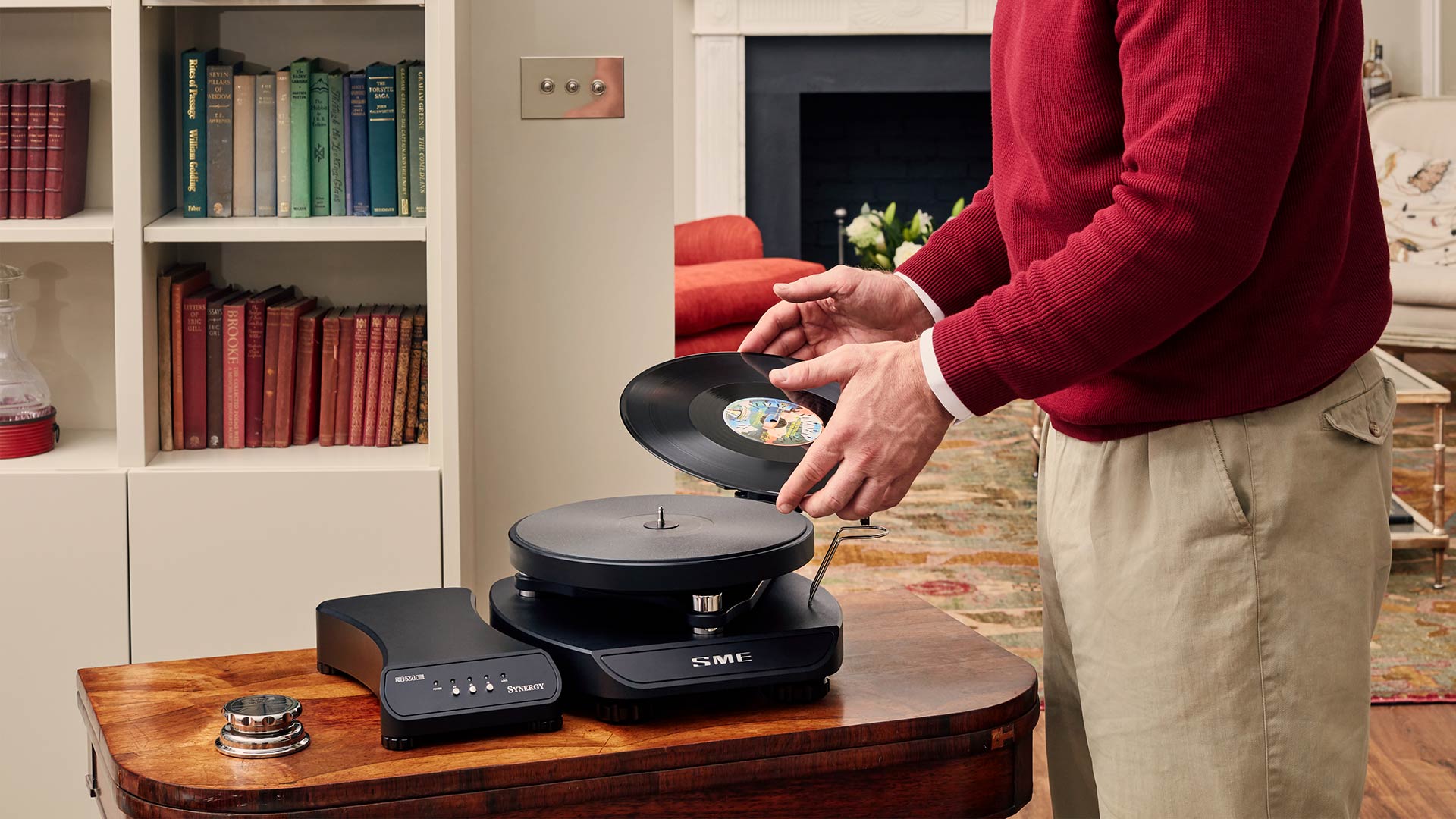 Many high-end turntables offer a myriad of options, allowing the user to configure the platter, drive unit, drive motor cables, tonearm, tonearm cables, cartridge and stylus – and that's before the phono stage, amplifier and loudspeakers enter the equation.
This is not a bad thing – it's great to be able to configure your system to your exact requirements and preferences. However it's also a refreshing change to see such a revered audio engineering brand offer such an amazing quality option for those who love vinyl, who love hi-fi, but who also desire to plug & play with the minimum of fuss.