Description
HE1000SE (Special Edition)
A special edition version of the classic HE1000 reference-quality headphones from HiFiMan, featuring higher sensitivity, new magnets, and improved performance in a premium easy-to-drive package.
Like the earlier and very popular HE1000v2, these headphones utilize HiFIMan's patented nanometer-thickness film diaphragm as the planer driver material, the cornerstone of their unique, sought-after sound.
The new magnets are made from neodymium, with the aim of being acoustically transparent (HiFiMan's so-called "Stealth Magnet" technology) which reduces wave diffraction turbulence and distortion, yielding a purer, more harmonious sound.
HE1000SE also utilizes HiFiMan's signature "Window Shade" design, created to meet the dual needs of driver protection and optimized open-back enclosure design, plus their excellent asymmetrical earcups which are perfectly shaped to fit the human ear.
Included are three detachable cables with three different connectors (3.5mm, balanced XLR, and 1/4" jack), ensuring as always that these excellent headphones will fit a vast array of audio equipment.
Features
Reference-quality Planar Magnetic headphones.
Nanometer thickness diaghragm.
Acoustically invisible steath magnet design.
Patented "Window Shade" open-back design.
Asymettrical ear cups.
Replaceable connectors.
Sturdy metal construction.
Supplied with three connectors.
Specifications
Impedance: 35Ω
Sensitivity: 96dB
Frequency Response: 8Hz-65kHz
Weight: 15.5oz (440g)
Full HiFiMan Range Available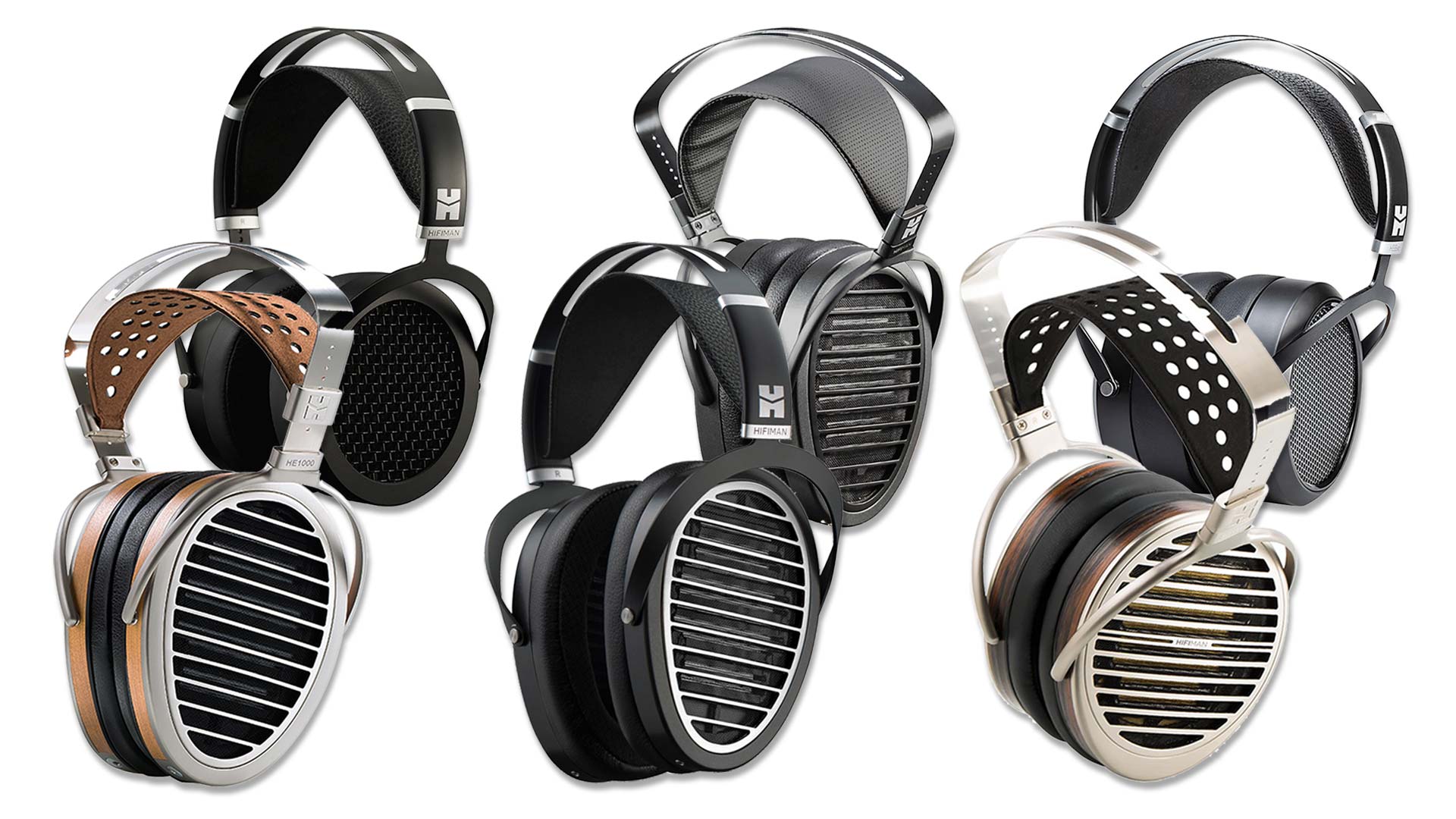 Unilet Sound & Vision are an official retail partner for HiFiMan, and can supply their complete range of headphones, earphones, and headphone amps too. This includes Susvara, Adanda, Adanda Bluetooth, HE1000, HE1000V2, Sundara, HE6SE, Arya, and Edition X V2 models.
These can all be ordered online via Audio Sanctuary, our dedicated mail-order headphones & portable audio company, however we would love you to visit us and audition the excellent HiFiMan range instore.
More Information