Description
PS1000e
Constructed from an exquisite combination of wood and metal, the hybrid design of PS1000e ensures that the earphone chamber has no ringing to obscure detail or add coloration. The way the wood and metal housing moves air and reacts to sound vibrations is virtually unaffected by transient distortions.
An inner sleeve of hand-crafted mahogany is made using the new series "e" curing process, whilst the outer housing is machined from aluminium then chrome-plated via a special processing and casting method to increase the porosity of the alloy.
Grado has also designed the PS1000e cable; a twelve-conductor design using UHPLC (Ultra-High Purity, Long Crystal) copper, which improves control and stability of the total range of the frequency spectrum.
A new 50mm driver plus a newly re-configured voice coil and diaphragm design results in unsurpassed speed and accuracy responses.
The cushion design makes the PS1000e one of the most comfortable headphones in the world, creating the correct balance between the driver and housing to support the desired musicality.
Grado Labs have taken all of their knowledge and over sixty years of experience and put them into one of their finest headphones ever – listen and enjoy.
Features
Hand-built in Brooklyn, NYC
Larger chrome housing
12-conductor cable
G-Cushion
Metal gimbals
Leather headband
De-stressed driver
Matched drivers (0.5dB)
In The Box
Headphones
Warranty
Grado Story-Sheet
3.5mm Mini-Adapter
Extension Cable
Specifications
Transducer Type: Dynamic
Operating Principle: Open Air
Frequency Response: 5Hz – 50kHz
SPL 1mW: 99.8dB
Nominal Impedance: 32Ω
Driver Matched dB: 0.05dB
Full Grado Range Available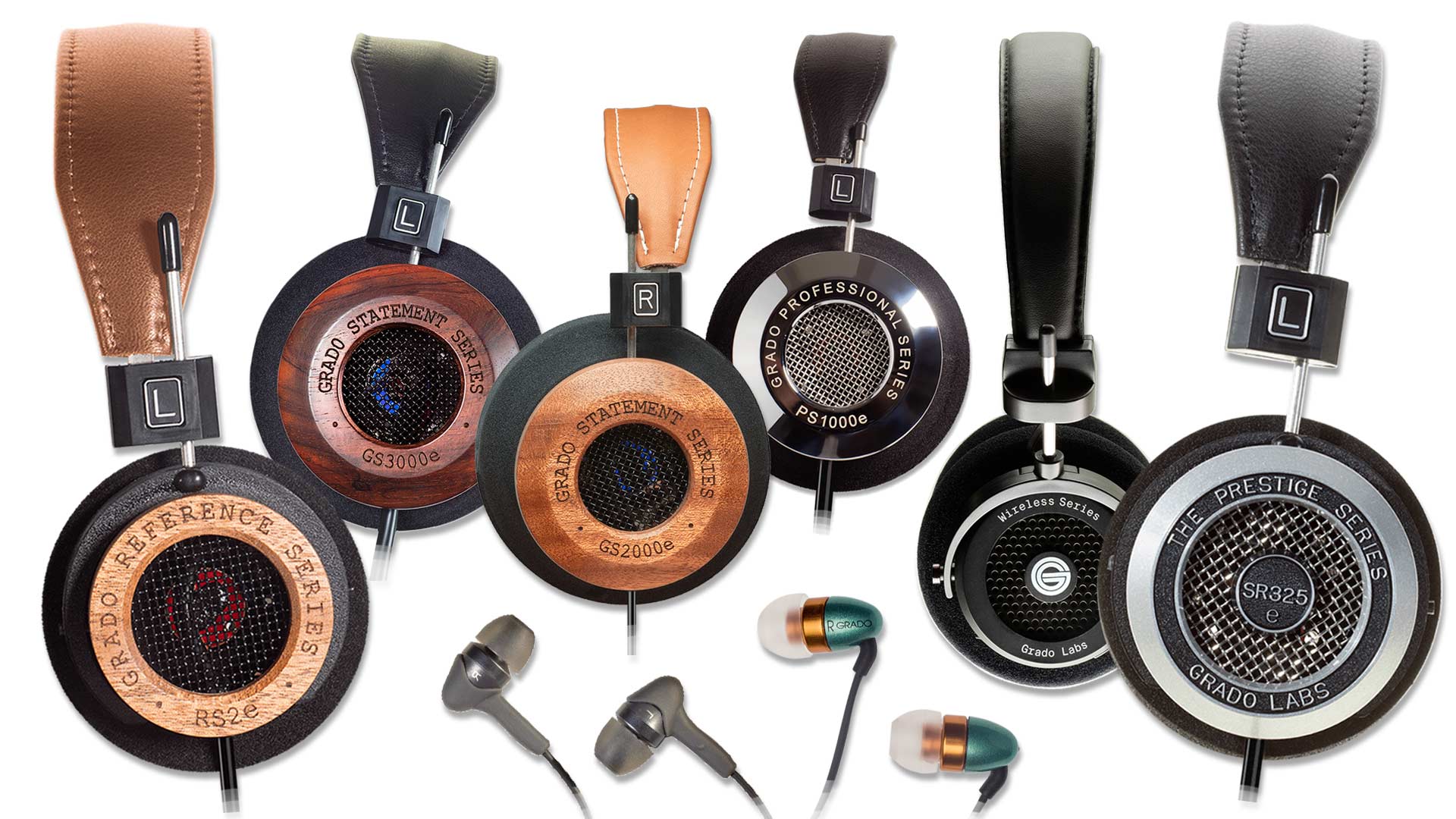 Unilet Sound & Vision are an official retail partner for Grado Labs, and can supply their complete range of headphones and phonograph cartridges too. This includes the Prestige Series (SR), the Reference Series (RS), the Statement Series (GS), the Professional Series (PS), plus in-ear and wireless models.
These can all be ordered online via Audio Sanctuary, our dedicated mail-order headphones & portable audio company, however we would love you to visit us and audition the exquisite Grado range instore.
More Information