Description
LCD-4
The LCD Flagship series embodies the Audeze uncompromising dedication to pure audio.
1.5 Tesla of magnetic flux is generated by their Double Fluxor™ magnet arrays, which delivers a previously unheard-of-level of driving power, bringing music to life with breathtaking clarity and depth.
Contained within unit are the thinnest diaphragms Audeze have created, just one-tenth the thickness of a red blood cell. These are laser-etched with their patented Uniforce™ voice coils, rendering audio with flawless precision and providing extremely fast and accurate transient responses. Every musical detail is captured with precision and near-zero distortion.
The Audeze Double Fluxor™ Magnetic Array sets the record as the most powerful open magnetic circuit created to-date, ensuring that these flagship drivers are able to reproduce any audio signal with unrivalled accuracy and power.
The culmination of decades of research and development, the Audeze Flagship series sets the bar extremely high for premium, over-ear hi-fi audio technology.
Included In Box
LCD-4 Planar Magnetic Headphones
1.9m 1/4" to dual 4-pin mini-XLR Premium LCD cable
Professional travel case
User guide and warranty card
Specifications
Style: Over-Ear, Open-Back
Transducer Type: Planar Magnetic
Magnetic Structure: Double Fluxor™ magnet array
Phase Management: Fazor
Magnet Type: Neodymium N50
Diaphragm Type: Nano-Scale Uniforce™
Transducer Size: 106mm
Maximum Power Handling: 5W RMS
Maximum SPL: >130dB
Frequency Response: 5Hz – 50kHz
THD: <0.1% @ 100dB
Impedance: 200 Ohms
Sensitivity: 97 dB/1mW (at Drum Reference Point)
Minimum Power Requirement: >100mW
Recommended Power Level: >500mW
Weight: 735g
Full Audeze Range Available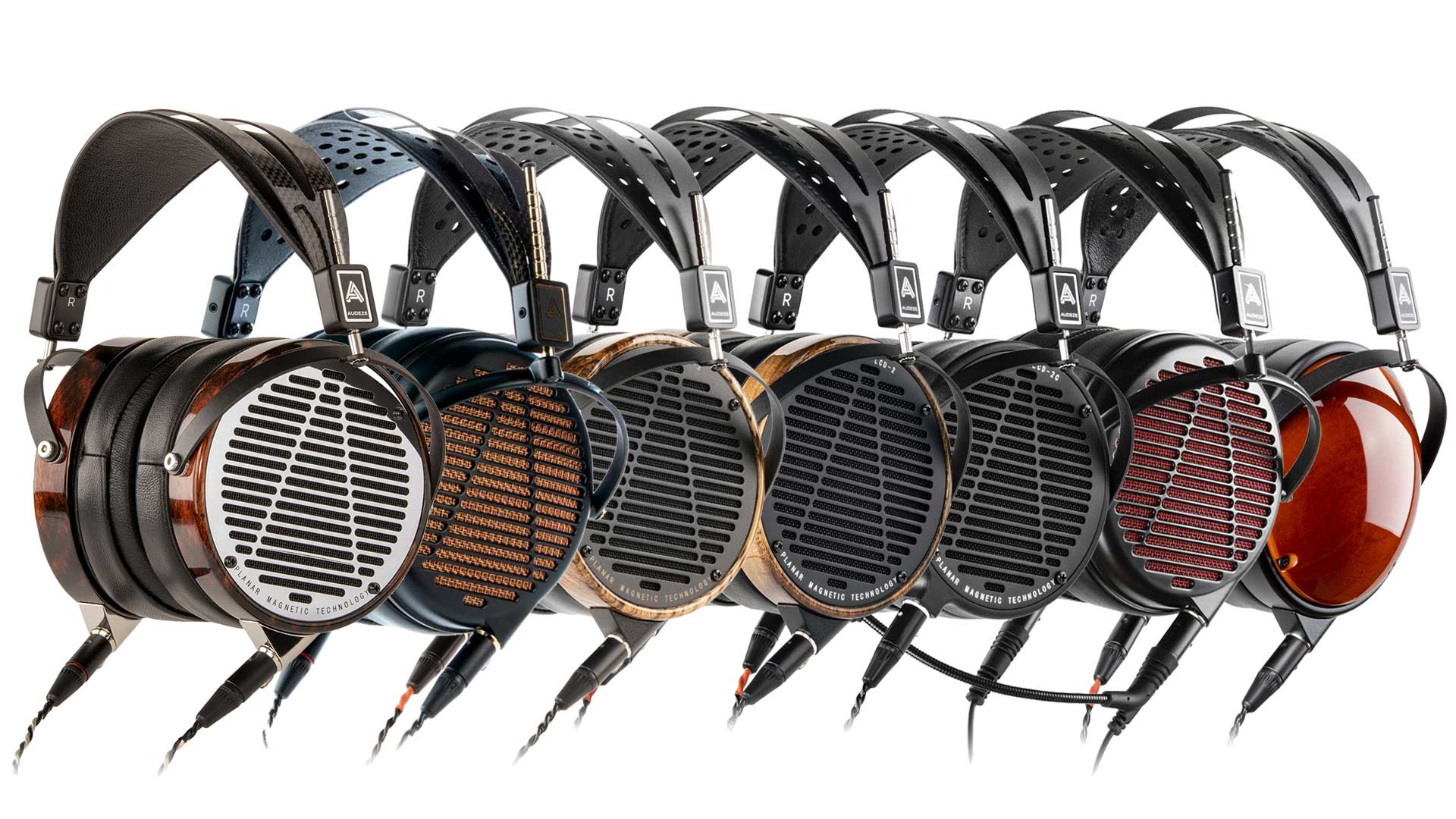 Unilet Sound & Vision offer the complete range of Audeze headphones and earphones, including LCD-4, LCD-4z, LCD-3, LCD-2, LCD-X, LCD-MX, LCD-GX, LCD-2 Classic, LCD-2 Closed-Back, iSine, and Mobius models.
These can all be ordered online via Audio Sanctuary, our headphones & portable audio company, however you are most welcome to visit us and audition the range instore.
More Information