Description
Empyrean
Featuring an amazing blend of premium materials, exquisite craftsmanship and detailing, Empyrean is one of the most technologically innovative planar magnetic headphones in the world.
Symmetrically placed on each side of the diaphragm, several neodymium magnets are specifically arranged into a hybrid array to create an efficient isodynamic magnetic field, which is required for uniform activation across the whole diaphragm surface.
The Empyrean driver combines individual switchback and spiral-shaped voice coils, their unique shapes allowing sound to be targeted with more accuracy around the natural form of the ear.
This unique combination generates an increased exposure of direct sound wave frequencies over the 10kHz range, and improves both imaging and localization by decreasing the impact of shortwave time delays caused by diffused field reflections.
Antonio Meze, the lead designer and founder of Meze Audio, says:
"Empyrean was born from passion, curiosity and innovation. As a business, we (Meze Audio) have allowed ourselves the freedom to experiment and take risks in search of the perfect sound. To generate something truly remarkable, one must dare to explore, and that's what we did with Empyrean. We pushed and refined industry' standards and achieved a true game changer for audiophiles."
Features
Accurate Reproduction: Total harmonic distortion (THD) measures under 0.1% in the whole frequency range.
Lightweight: Reduced driver weight designed to create a headphone that offers prolonged listening sessions.
Ergonomic Shape: Ergonomically shaped driver structure with an increased active area.
Ultra High-Frequency Resolution: Upper-frequency limit of audio reproduction is 110,000 Hz.
Ultra Efficient: 100db@1mw/1kHz High performance without needing amplification.
Isodymamic Hybrid Array Driver (Patent Pending): A world-first in planar magnetic headphones.
Specifications
Driver Type: Rinaro Isodynamic Hybrid Array
Operating Principle: Open
Ear Coupling: Circumaural
Frequency Response: 4Hz – 110kHz
Impedance: 31.6 Ω
Nominal SPL: 100dB (1mW / 1kHz)
Maximum SPL: > 130dB
Total Harmonic Distortion (THD): < 0.1%
Weight: 430g
Geometrical Shape: Ovoid
Size: 102 mm x 73 mm
Weight: 82 g
Casing: Fiberglass Infused ABS
Magnet Type: Isodynamic
Magnet Size: 75mm x 49mm
Magnetic Flux: 0.35T
Full Meze Audio Range Available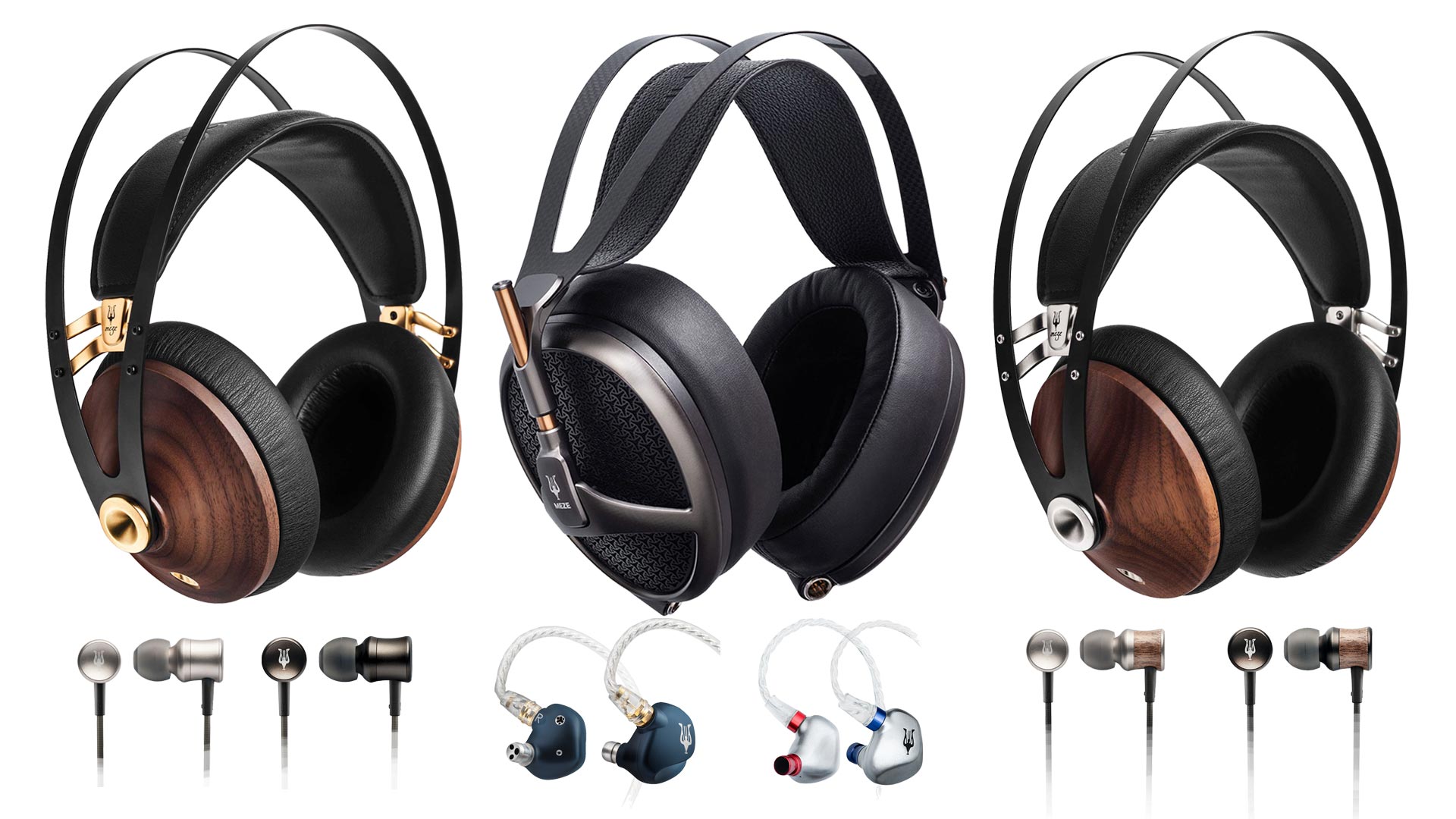 Unilet Sound & Vision offer the complete range of Meze Audio headphones, including LIRIC, Empyrean ELITE, Empyrean, 99 Neo and 99 Classics (Walnut/Silver and Walnut/Gold) models, plus their superb IEMs including Rai Penta, Rai Solo, 11 Neo, and 12 Classics models.
These can all be ordered online via Audio Sanctuary, our headphones & portable audio company, however you are most welcome to visit us and audition the range instore.
More Information