Description
Momentum Wireless
Featuring intuitive controls designed for any situation, Momentum 3 Wireless is just a great product – whether you're taking a business call, talking to a friend or just hiding in your own personal audio space. Features such as Auto On/Off and Smart Pause ensure that you'll never miss a beat.
Sennheisers Active Noise Cancellation feature offers three modes that are tailored to different environments, whilst the Transparent Hearing feature allows you to enjoy music while still being fully present in whatever you're doing.
Featuring a genuine leather head strap and premium ear-cups, these headphones deliver superior comfort for those who like to enjoy endless listening. The sturdy matte steel arms and durable covers stand the test of time, making them the perfect companion for the stylish listener who's always on the move.
With a simple and intuitive three-button interface, you can switch between your music and making calls in an instant. You can also activate volume control at the touch of a button and link to voice assistant technology immediately. Whatever situation you find yourself in, Momentum Wireless has all the functions you need to enjoy rich, detailed sound.
For those who love their device's voice assistant, Momentum Wireless offers seamless integration. At the touch of a button you can easily tap into the virtual world or real world whenever life happens.
Finally, the Sennheiser Smart Control App provides three different noise cancellation modes and a built-in equaliser. Plus, with smart TILE technology you can locate your headphones when life gets complicated, so the only time you ever feel lost, is in the music.
Included
Momentum 3 Wireless
Audio 3.5 mm Jack Connector
USB-C to USB-A Adapter
USB-C Cable
Case
Quick Start Guide
Safety Guide
Specifications
Color: Black
Frequency Range: 6Hz – 22kHz
Bluetooth Version: Bluetooth 5 Compliant
NFC: Yes
Supported Profiles: A2DP, AVRCP, HSP, HFP
Audio Codec: SBC, aptX™, aptX™ Low Latency, AAC
Audio Input: Bluetooth, Analog (mini jack), USB-C
Power Supply: 5.0 V DC, 330mA
Battery Specification: Built-In Lithium rechargeable battery
USB Standard: USB-C
Battery Time: 17 hours
Noise Cancellation: 3 Active Noise Cancelling Modes
App Support: Sennheiser Smart Control
Package Dimensions: 231 x 193 x 104 mm
Warranty: 2 years
Full Sennheiser Range Available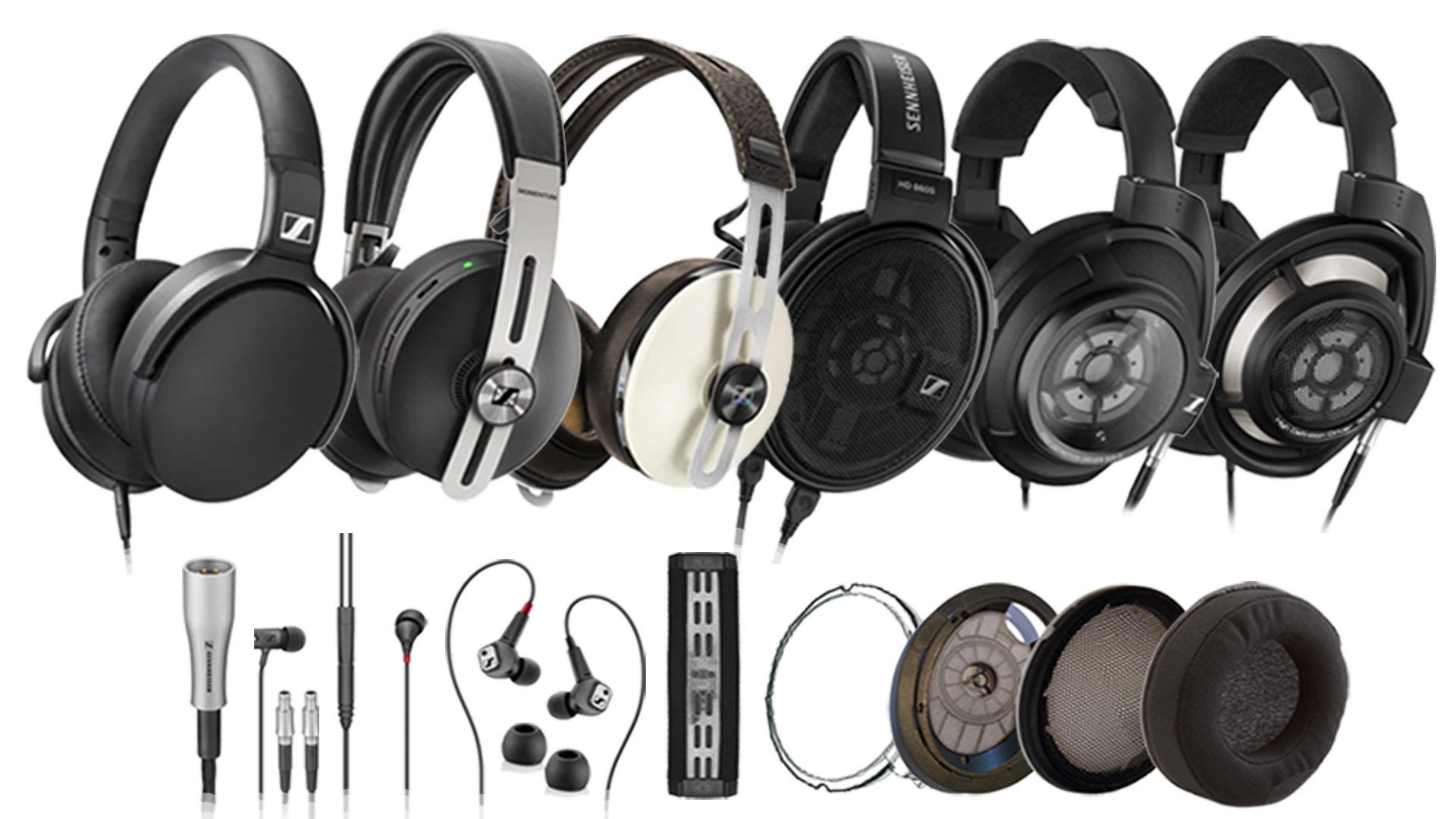 Unilet Sound & Vision are an official retail partner for Sennheiser, and can supply their complete range of headphones, earphones and spare parts too.
These can all be ordered online via Audio Sanctuary, our dedicated mail-order headphones & portable audio company, however we would love you to visit us and audition the superb Sennheiser range instore.
More Information