Description
Response D2
ProAc loudspeakers have a reputation for exceptional sound and build quality. Their enclosures may look conventional, but this hides the rather advanced technology required to build a rigid and well-damped cabinet. Their loudspeakers are made in-house at their factory at Brackley, England. They are slim and elegant, finished in gorgeous real wood veneer.
The original Response D2 has already been in production for over 15 years with the standard dome tweeter and is now considered to be a much respected model. ProAc now offer this model with the option of a ribbon tweeter, as they do with some of their other models too.
The ribbon tweeter is the same tweeter used in their larger floor-standing models and offers a refreshing alternative to those seeking a high quality stand-mounted design.
The Response D2 is a speaker in this fine tradition, designed for the finest quality music and giving true monitor performance. The sound quality from the Response D2D (Dome) and the Response D2R (Ribbon) is one of extreme transparency; a pure and potent bass response with a detailed high frequency.
Whether you choose the dome or ribbon version of the Response D2 you will be astounded with the extreme transparency, pure and potent bass and pinpoint imagery that this model delivers.
Sound quality from the D2 is one of extreme transparency; a lush and potent bass response and a silky detailed high frequency. D2 also have a huge soundstage with pinpoint imagery.
Bass Driver
The bass driver is new, using the same cone technology as the Response D15, but with a revised coil and magnet.
Tweeter (D2D)
The tweeter is the same 1″ (25mm) silk dome, air-cooled, inner-damped, mirror-image offset. Drive units are seamlessly mated with an HQ network designed and built by ProAc.
Tweeter (D2R)
The ProAc ribbon tweeter has a ribbon lighter than a human hair, with rear chamber damping and alnico magnet.
Cabinets
The Response D2 cabinet is made from a heavily damped, thin-wall rigid birch ply carcass, with a 25mm back panel.
Stands
These speakers are designed to sit on high-mass stands from 18″ high depending on your seating position.
Specifications
Nominal Impedance: 8 Ohms.
Recommended Amplifiers: 20 to 150 Watts.
Frequency Response: 30Hz to 30kHz.
Sensitivity: 88.5dB linear for 1W at 1M.
Bass Driver: 6.5″ (165mm) ProAc unit with Excel Magnet system, glass fibre weave cone and copper phase plug.
Tweeter: (D2D) ProAc 1" (25mm) silk dome air cooled and inner damping. Mirror image offset. (D2R) ProAc ribbon tweeter with rear chamber damping and alnico magnet.
Crossover: Finest components on dedicated circuit board. Multistrand oxygen free copper cable throughout. Split for optional Bi-Wiring or Bi-Amplification.
Grille: Acoustically transparent crimplene.
Mode: Stand-mounted on rigid high-mass.
---
Finish
Response D2 is shown above in Walnut veneer finish. Please note that all natural wood finishes may vary in grain and shade.
However, ProAc do not currently supply images of their loudspeakers in ALL available finishes, so we have created these swatches to help illustrate the possibilities of their range.
D2 loudspeakers are available in the following standard finishes: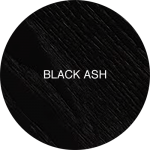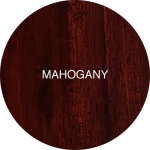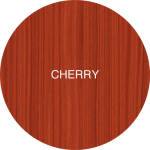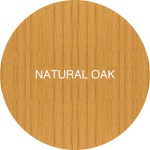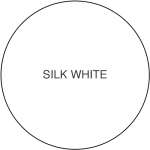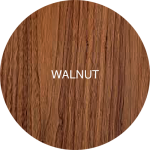 At extra cost, the following premium finishes are also available: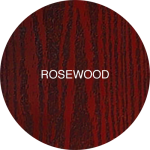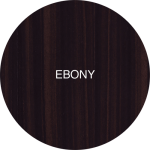 More information