Description
Response D48 (D/R)
D48 features a special impregnated cone, with mid-frequencies tuned by a cap of greater size than standard. This gives the new unit far greater mid-range detail, along with excellent bass control, together giving a tighter and more extended response.
A cleaner, faster and more extended bass response is also present, due to a new studio monitor quality bass driver, designed specifically for the D48.
These two new bass drivers are each loaded through special floor loading with side vents, making the loudspeaker easier to sight and less reactive to surroundings. The two bass units seamlessly mate to either the ribbon or dome tweeter, depending on customer preference.
The D48 has a high quality filter network designed by Stewart Tyler comprising of the finest components, ProAc cable on a special board. The filter is also split for bi-amping and bi-wiring.
With such a large, slim floor-standing design the soundstage is superb, very large and with pinpoint imagery. Add this to the D48s ability to recreate large orchestral works just as well as heavy rock music, and you'll hear exactly why ProAc consider this model one of their finest achievements.
Specifications
Nominal Impedance: 4 Ohms.
Recommended Amplifiers: 10 to 250 Watts.
Frequency Response: 20Hz to 30kHz.
Sensitivity: 90dB linear for 1W at 1M.
Bass/Midrange Driver: 2x 6.5 inch (165mm) ProAc unit studio monitor design with special coating and dust cap tuning.
Tweeter: (D48R) ProAc ribbon 60mm x 10mm, light as a human hair, with rear chamber damping. (D48D) ProAc 1-inch (25mm) soft dome with special surround and inner damping.
Crossover: HQC using dedicated components, wired throughout with ProAc multistrand oxygen-free copper cable. Split for optional bi-wiring/bi-amping.
Grille: Acoustically transparent crimplene.
Mode: Floor-standing.
---
Finish
Response D48 is shown above in both a premium Ebony finish (D48D), and a premium Rosewood finish (D48R). Please note that all natural wood finishes may vary in grain and shade.
However, ProAc do not currently supply images of their loudspeakers in ALL available finishes, so we have created these swatches to help illustrate the possibilities of their range.
D48 (D/R) loudspeakers are available in the following standard finishes: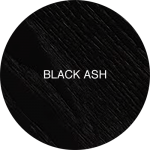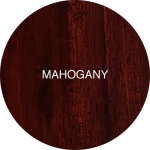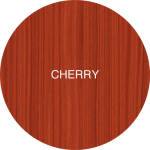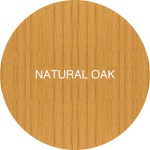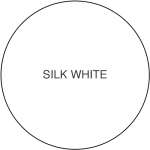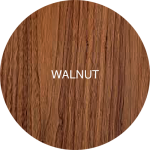 At extra cost, the following premium finishes are also available: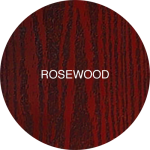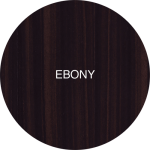 More information