Description
twotwo.8
The twotwo series from PMC combines world-class design pedigree with sophisticated digital signal processing (DSP) plus active amplification to create a range of stunningly accurate, versatile, and compact two-way reference grade studio monitors.
The twotwo range comprises of three models (smallest to largest = twotwo.5, twotwo.6, twotwo.8), all designed and built in Britain using state-of-the-art technologies and components. The result is unrivalled level of clarity, transparency and accuracy for professional compact monitors.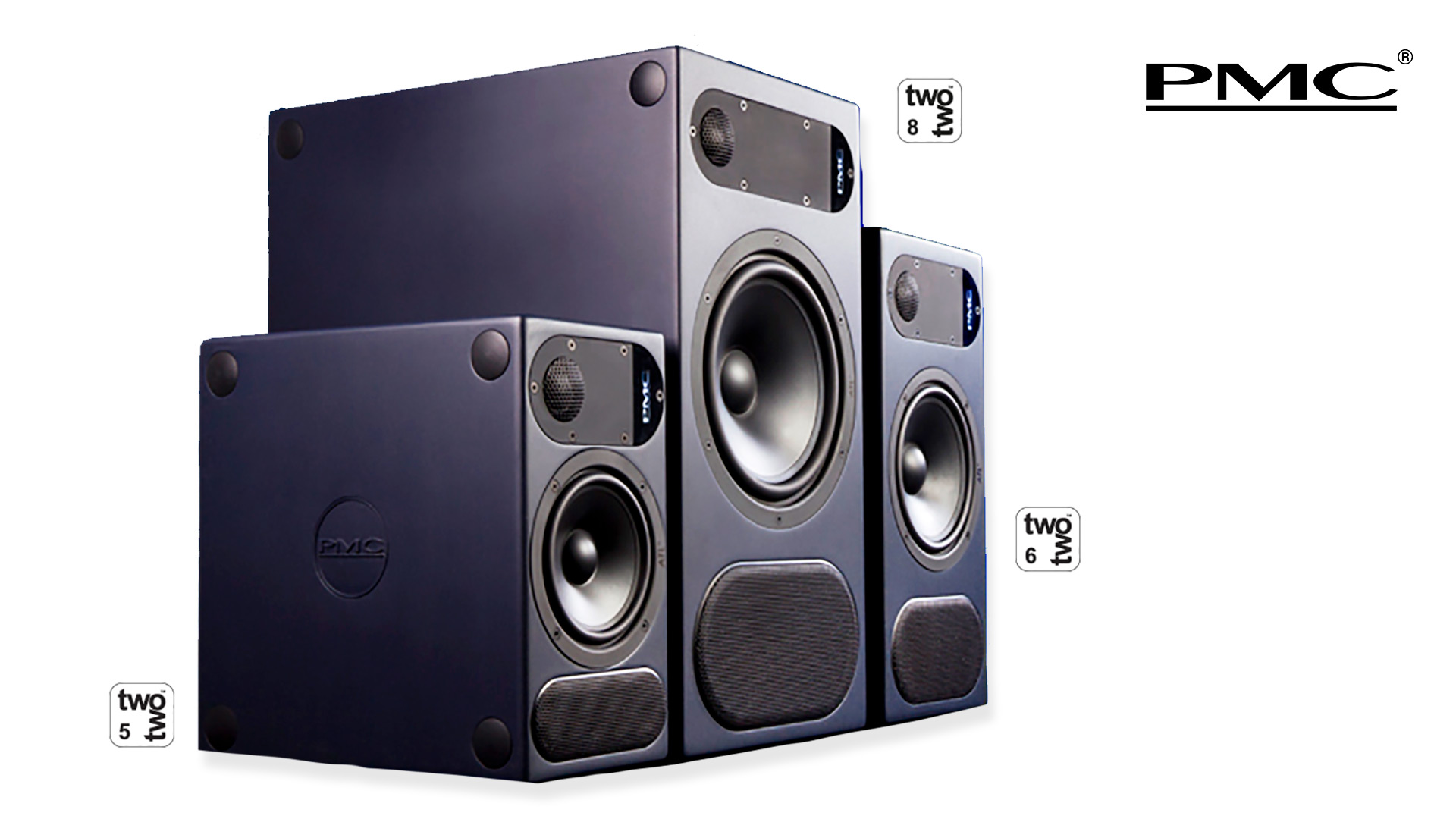 All twotwo series models share the same core design and features, the model number referring only to the approximate size (in inches) of the bass driver, with larger numbers denoting increasing cabinet volume, greater bass extension and higher SPL capabilities.
A new feature to this compact range is the ability to operate in either vertical or horizontal orientations without compromising stereo imaging or tonal accuracy. This makes them ideal for nearfield monitoring of music and speech in situations where space is at a premium, such as outside broadcast vehicles, small radio on-air studios and television sound control galleries, project music studios, video editing and post-production suites and for A&R evaluations.
twotwo.8 is the flagship model in the range, the largest and most accomplished, employing a large 200mm (8″) bass driver and a substantial ATL™ cabinet to create a completely unflappable midfield monitor with astounding dynamics, clarity and depth.
This model showcases the stunning precision that can be achieved with PMC's advanced DSP technology, class-leading amplification, unique ATL™ cabinets, and bespoke drivers.
Features
True compact reference monitors with ATL™ bass loading technology
Class-leading connectivity, both analogue & digital up to 192kHz
Cutting-edge, audiophile, high efficiency dual Class-D amplification
Powerful DSP engine controlling driver response, crossover & EQ
Versatile positioning, perfect in both vertical & horizontal orientation
Precision drivers designed and built by PMC for dynamics & neutrality
Specifications
Available Finishes: PMC Blackblue Only
Crossover Frequency: 1.8kHz
Dimensions: H 500mm (19.7″), W 250mm (9.84″), D 410mm (16.1″)
Drive Units: LF 200mm (8.0 inch), HF 27mm Soft Dome
Effective ATL™ Length: 1.9m (6.2ft)
Frequency Response: 35Hz – 25kHz
Impedance: Input Impedance 20k Balanced
Input Connectors: Balanced Analogue XLR, Unbalanced RCA/Phono, AES Digital XLR
Sensitivity: Adjustable +4 to +15dBu
Weight: 12.2kg (26.9lbs)
More Information