Beat the Innuos price increase and get ROON membership – free!
In the world of high-end streaming audio, there are some brands which have gained the respect of everyone who has experienced their products. Innuos and Roon Labs are two such brands.
Known for their innovative range of premium music servers, Innuos continue to push at the boundaries of digital audio by paying attention to each link in the signal chain, and optimising every aspect. This is clear from their recent release of PhoenixNET, an audiophile-grade pure network switch.
In turn, Roon Labs are best known for providing possibly the most interesting and complete music experience currently available. Their software elevates your music library into many dimensions, pulling in rich metadata, integrating streaming services, and creating inspired, bespoke music recommendations in real-time. If you enjoy music, you'll love Roon.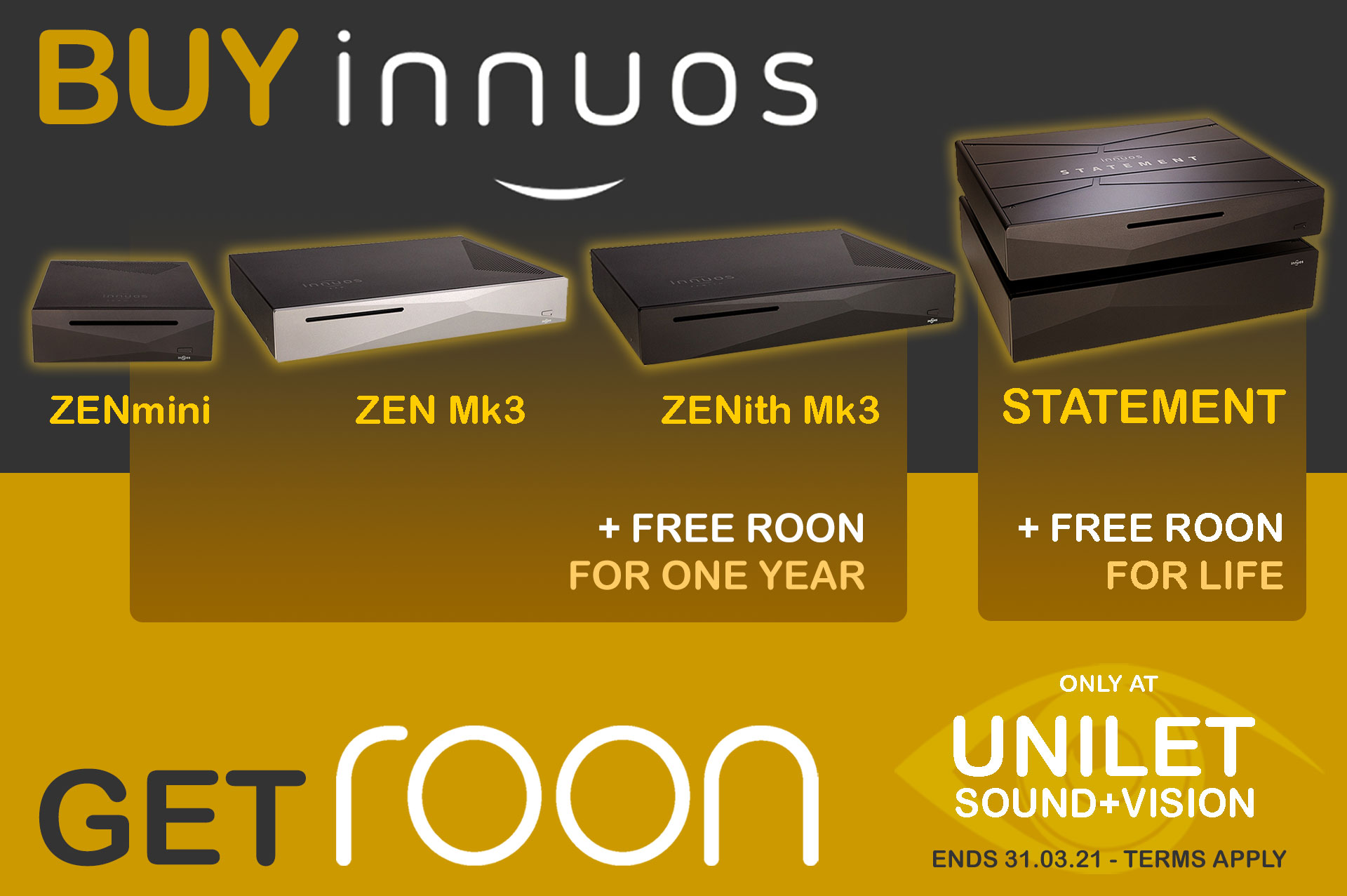 Limited offer – only at Unilet Sound & Vision.
Innuos are due to raise the prices of their range on 1st April 2021, and so Unilet Sound & Vision would like to offer our customers these very special offers, ending on 31st March 2021.
Buy any Innuos ZEN series music server, get one year of Roon membership – FREE!
Buy any Innuos STATEMENT music server, get a lifetime Roon membership – FREE!
All models are available with 1TB, 2TB, 4TB and 8TB capacity. HDD / SSD options are also available.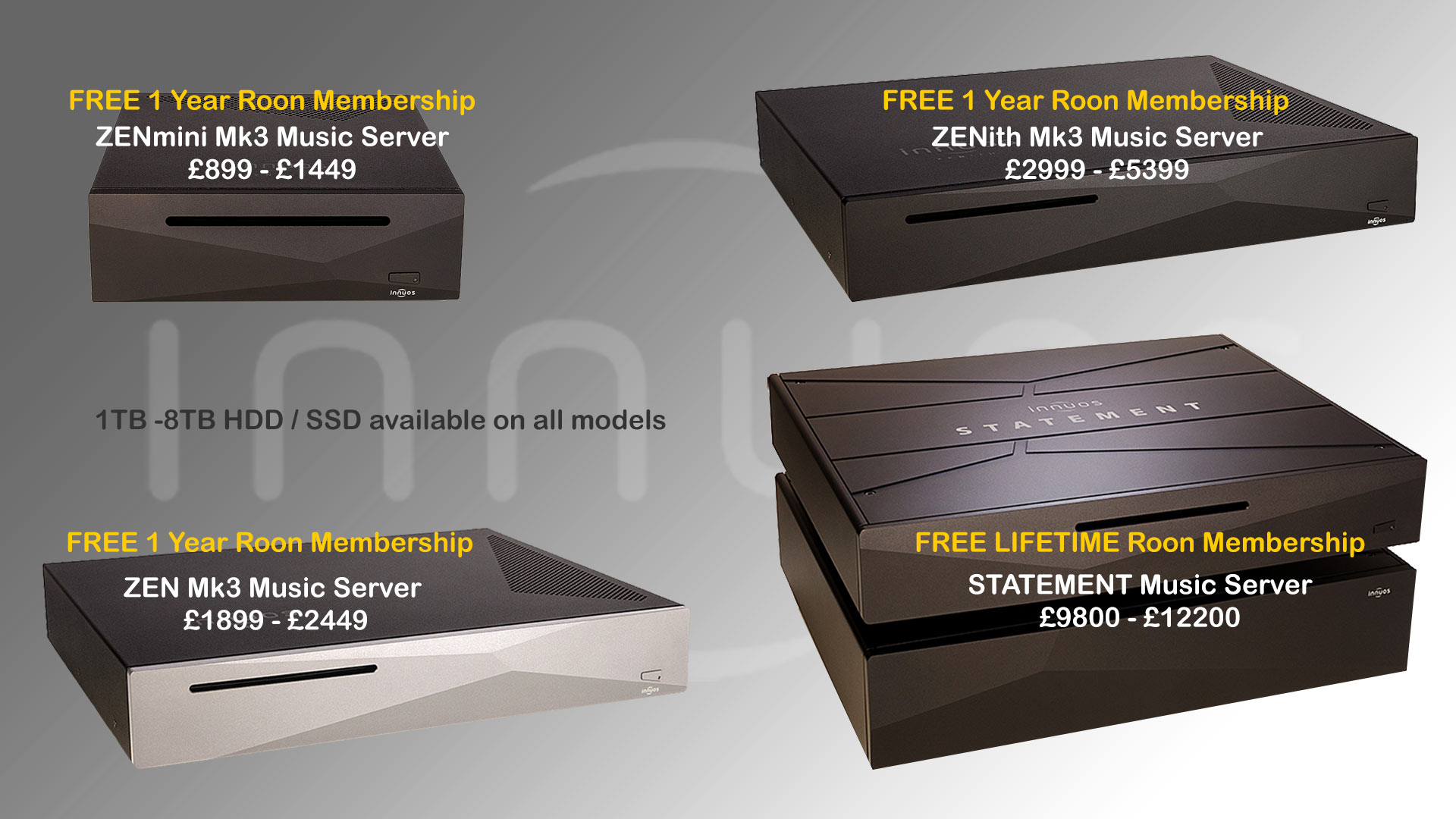 *All prices correct until 31st March 2021 only.
If you've not yet experienced Roon, you may not understand just why this is such a great offer. Which is why you can try Roon FREE for a month, right now, courtesy of Unilet Sound & Vision. Simply click the button below, and you'll be referred to Roon by David, our Home Cinema specialist:
So, go see for yourself why Roon is so good, then come take advantage of our special Innuos + Roon offer before the prices rise on 31st March 2021.
This offer applies to all completed purchases of the aforementioned Innuos music servers made at Unilet Sound & Vision between 1st – 31st March 2021. Upon completion of your purchase, Unilet will purchase the appropriate Roon membership on your behalf (single year or lifetime) and set up a Roon account in your name. Please note that Roon memberships are non-refundable, so should you wish to return your music server after purchase, the full price of the membership will be deducted from the value of your return. Offer limited by stock availability. These promotional terms do not affect your statutory rights.
This is an exclusive offer, available only at Unilet Sound & Vision during March 2021. Offer ends 31st March 2021.
For more information on this limited offer, on the Roon software, or on the selected Innuos products, please do not hesitate to give Unilet a call.