Description
Kube 12b
Effortlessly unleashing explosive power on demand, the unique iBX technology in Kube 12b dynamically extends bass depth, delivering immersive music and home theatre sound taking you to the heart of the performance. Go deep, or go home!
KEF's design and engineering team worked in chorus to develop iBX, an Intelligent Bass Extension algorithm which creates extended depth to unlock the full potential of the custom driver. Unparalleled precision and ultimate synchronicity between amplifier, driver and sealed cabinet.
KEF Kube subwoofers offer unmatched set up flexibility: A range of LFE, line and speaker-level inputs, phase selection and DSP controlled EQ settings help you get the best from your Kube. Put it in a convenient position, match it to any main speaker or type of music system, and start exploring new depths in the sound.
KEF is quite possibly the only high-end manufacturer that designs, engineers and assembles the driver, cabinet and circuitry in-house. This level of integration means they remain committed to pure sound, resulting in a driver and amplifier that are perfectly in tune.
Specifications
Design: Powered Subwoofer (sealed)
Power Requirements: 100V – 120V / 220V – 240V, 50 / 60Hz
Unit Measurement: Single Unit
Variable Low Pass Filter: 40Hz – 140Hz & LFE
Frequency Response: 22Hz – 140Hz (±3dB)
Maximum Output: 114dB
Amplifier Power: 300W RMS
Amplifier Type: Built-in Class-D
Drive Units: 1x 300mm (12in.)
Inputs: RCA phono sockets speaker level inputs
Q Series
KEF believes that everybody deserves great sound, hence why their Q Series range takes cutting-edge acoustic technology from other premium ranges including the Reference and Blade loudspeakers and opens them to a wider selection of people.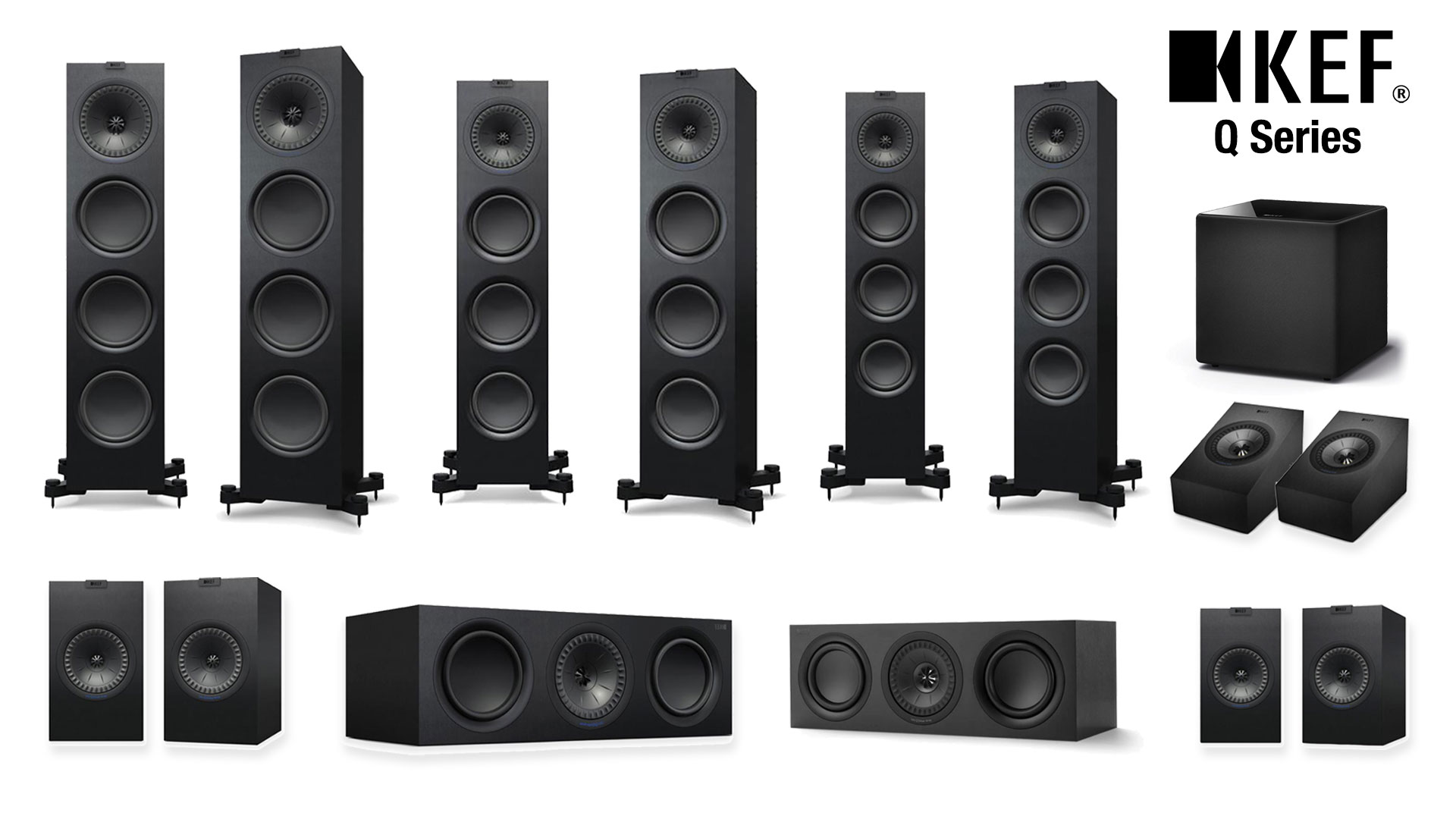 With award-winning depth and clarity, and representing exceptional value, the Q Series continues to win praise globally by unlocking detail and depth in whatever one chooses to listen to.
More Information