Description
K1
The premium ProAc K series has now been in production for over a decade. The K3, K6, K8 and most recently the K6 Signature models have proven to have been very popular choices for people looking for the ultimate in sound reproduction. With this success ProAc were asked for a stand-mounted K series loudspeaker – and here it is, the K1.
K1 is a special stand-mounted version using a Kevlar cone (as in the other K-range models) plus the well-proven ribbon tweeter unit. Certain modifications have been made to the cabinet, bass driver and tweeter to make the design adaptable and suitable for a the smaller stature of stand mounted loudspeakers.
The result is a surprisingly extended and accurate bass response, coupled with the usual beautiful midrange from the K-series bass driver. The unique design sees a cabinet which is bottom ported, and a specially-designed dedicated stand to complement and bring out the best in the K1 – available separately, as many people already own stands.
Specifications
Nominal Impedance: 8 Ohms
Recommended Amplifiers: 10 – 150 W
Frequency Response: 28 Hz – 30 KHz
Sensitivity: 90 dB linear for 1 W at 1 m
Bass/Midrange: Bass and midrange frequencies are both covered by a single 6.5-inch (165 mm) Kevlar coned unit, the Kevlar cone covers all frequencies up to 3 Khz and slightly above.
Tweeter: ProAc ribbon with diaphragm as light as a human hair, alnico magnet and rear chamber damping.
Crossover: Finest components on dedicated dual-layer circuit board. ProAc multistrand oxygen free copper cable throughout. Split for optional Bi-Wiring or Bi-Amplification.
Grille: Acoustically transparent crimplene
---
K series
All K series loudspeakers provide beautiful cabinets with beautiful sounds, using cutting-edge technology.
The ProAc K series range of speakers are so-called because Kevlar is used in the construction of their drive units.
So far ProAc have only used Kevlar and Carbon Fibre for the reproduction of bass and lower midrange in large enclosures. K series cones have a light, stiff quality, and the Kevlar has more warmth, thus making excellent bass transients and extension.
Finish
K1 is pictured above in premium Ebony veneer finish. Please note that all natural wood finishes may vary in grain and shade.
However, ProAc do not currently supply images of their loudspeakers in ALL available finishes, so we have created these swatches to help illustrate the possibilities of their range.
K1 loudspeakers are available in the following standard finishes: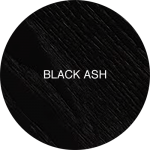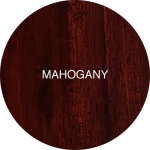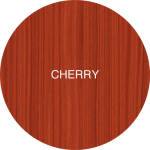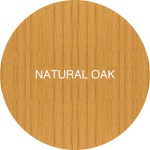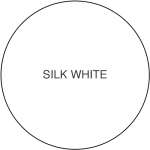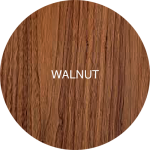 At extra cost, the following premium finishes are also available: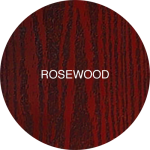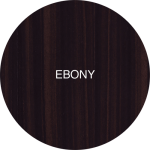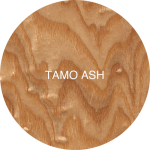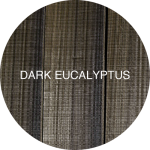 More information