Description
HD800S
Crafted for perfection, HD800S is precision-built in Germany from only the finest materials and components. The transducer is encased by stainless steel, while the headband and headphone mounting utilises the most advanced materials developed in the aerospace industry for high strength with minimal weight.
The striking industrial design combines form and function seamlessly, the layered metal and plastic headband construction attenuating vibrations to the ear cups while the handmade microfibre ear pads offer exceptional comfort for even long periods of listening enjoyment.
The enhanced sound reproduction of HD800S is achieved through innovative absorber technology originally pioneered in the Sennheiser IE 800; a breakthrough that preserved the audibility of very high frequency sounds by eliminating the masking effect, a phenomenon where the human ear struggles to hear frequencies of sound, when lower frequencies of a higher volume occur at the same time.
By absorbing the energy of the resonance, Sennheiser's patented absorber technology prevents any unwanted peaks and allows all frequency components (even the finest nuances) in the music material to become audible.
Such enhancements build on the formidable achievements of the classic, including the 56mm sound transducer, the largest ever used in dynamic headphones. The unique ear cup design directs sound waves to the ear at a slight angle to create an impressively natural and spatial listening experience.
The silver finish of the 2009 HD800 now makes way for high-class matt black in the HD800S.
Features
Further optimised reference class wired headphones
Open-back, circumaural dynamic stereo headphones
Enhanced sound reproduction achieved through absorber technology
Natural hearing experience, realistic and natural soundfield with minimal resonance
Biggest transducers ever used in headphones, including new innovative dynamic transducer design
Uncovered ear cups for enhanced acoustics
Handcrafted ear pads, made of high-quality microfibre fabric
Metal headband with an inner damping element
High-class matte black metal parts
Special high-precision headphone connectors
Cable with 6.35 mm jack plug
Cable with balanced 4.4 mm jack plug
2-year warranty
Optional accessory: cable with balanced XLR-4 connector
Specifications
Color: Black
Wearing Style: Headband
Impedance: 300Ω
Frequency Response: 4 – 51,000Hz (-10dB)
Total Harmonic Distortion (THD): 0.02 % (1kHz 1 Vrms)
Contact Pressure: c3,4N (±0,3N)
Ear Coupling: Circumaural
Jack Plug: 6.35mm / 4.4mm / XLR-4 (optional)
Cable Length: 3m
Transducer Principle: Dynamic, Open-Back
Weight: 330g (without cable)
Full Sennheiser Range Available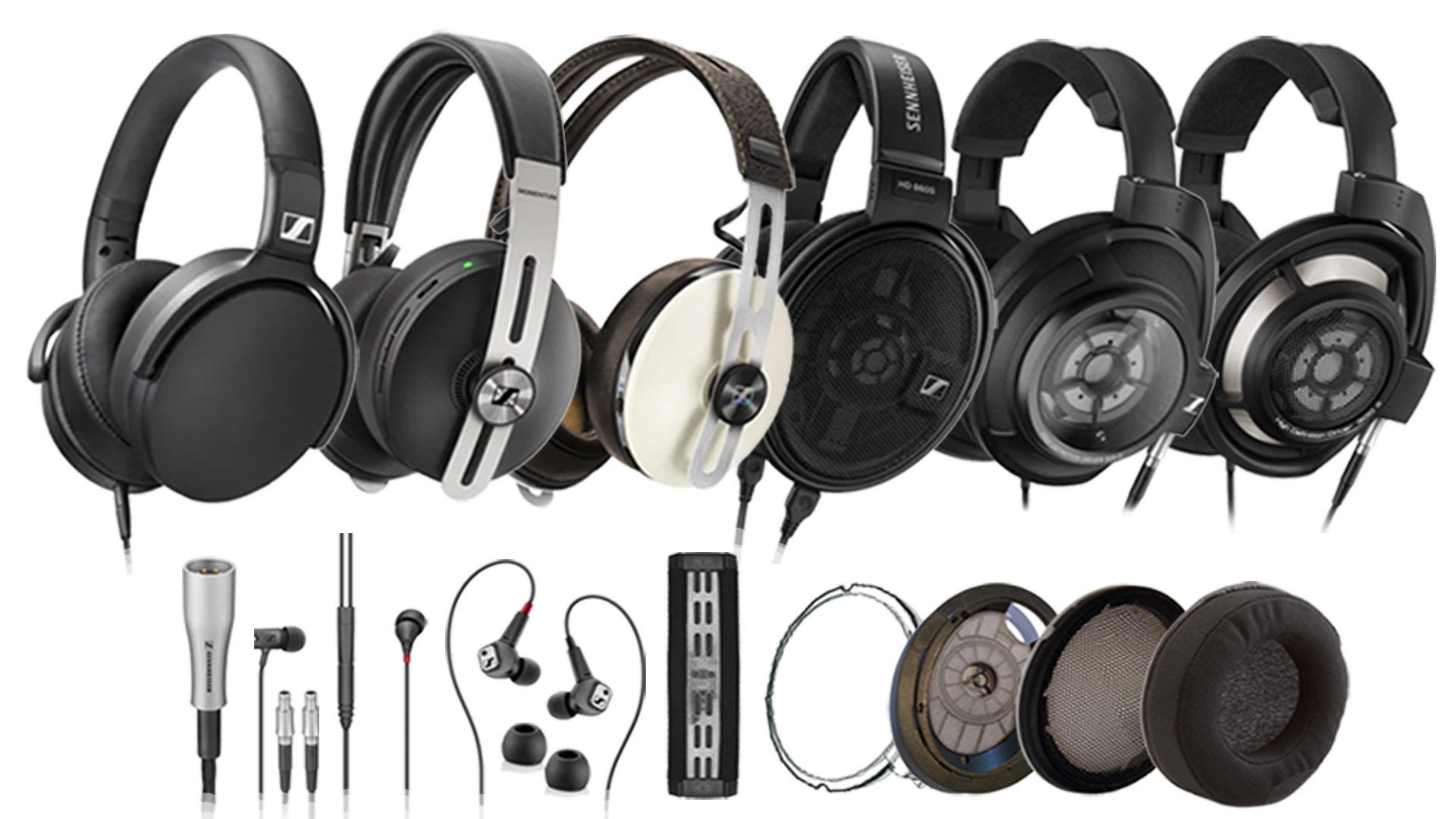 Unilet Sound & Vision are an official retail partner for Sennheiser, and can supply their complete range of headphones, earphones and spare parts too.
These can all be ordered online via Audio Sanctuary, our dedicated mail-order headphones & portable audio company, however we would love you to visit us and audition the superb Sennheiser range instore.
More Information