Description
KSE1200
Analogue electrostatic earphones are the result of many years of research, development, and technological advancements from the Shure engineering team. They contain electrostatic drivers which deliver premium quality, high definition audio for the first time in an in-ear design, along with superior comfort and isolation from outside noise.
The earphones are powered by a compact, portable, analog electrostatic amplifier for connecting to your preferred audio source.
A complete set of furnished accessories includes interchangeable sound isolating sleeves for a comfortable, personalised fit. Whether studio monitoring or casual listening, the KSE1200 system reveals the detail and nuances to satisfy the most critical ears.
Features
Electrostatic technology for Sound Isolating™ Earphones, featuring a single MicroDriver design.
Extremely high correlation to the source audio, providing the fastest, most accurate transient response currently available.
Custom-designed earphone cable specifically isolates each conductor.
4-band Parametric EQ (when used in conjunction with ShurePlus™ Play App) features both built-in presets plus unlimited user-generated custom presets, for management of audio playback preferences.
Integrated USB rechargeable battery. Can conveniently charge from standard USB wall charger or computer.
Lightweight, ergonomic earphone shape minimises ear fatigue, while comfortable Sound Isolating™ sleeves block up to 37dB of ambient noise.
Premium fit, finish and construction featuring an elegantly machined black aluminium housing, manufactured to exacting Shure quality standards.
Accessories Supplied
x1 3.5mm (1/8") Cable 15.2 cm (6")
x1 3.5mm (1/8") Cable 92 cm (36")
x1 6.3mm (1/4") adapter
x1 Cable Clip
x2 Security Bands
Specifications
General

Bias Voltage: 200V DC
Output Voltage: ±200V, max.
Output Current: ≤ 1mA
Noise Attenuation: ≤ 37dB

Earphones

Transducer Type: Electrostatic
Connector Type: LEMO Connector
Frequency Response: 10Hz to 50kHz
Maximum SPL: 1kHz at 3% THD 113dB SPL
Net Weight: 44.0g (1.55oz)

Amplifier

Signal-to-Noise Ratio: Up to 107dB A-weighted
Adjustable Gain Range: -40dB to +60dB
USB Input: USB Micro-B Receptacle, DC Input
Line-In Input: 3.5mm (1/8")
Housing: Black Anodised Aluminium
Net Weight: 155.0g (5.47oz)
Dimensions: 93 × 53 × 21mm (H × W × D)

Battery

Battery Type: Rechargeable Li-Ion
Nominal Voltage: 3.6V DC
Battery Life: Up to 12 hours
Charging Requirements: USB-powered: 5V/0.5A to 1A
Charging Time: Up to 3 hours to full charge, with 1A charger
Full Shure Range Available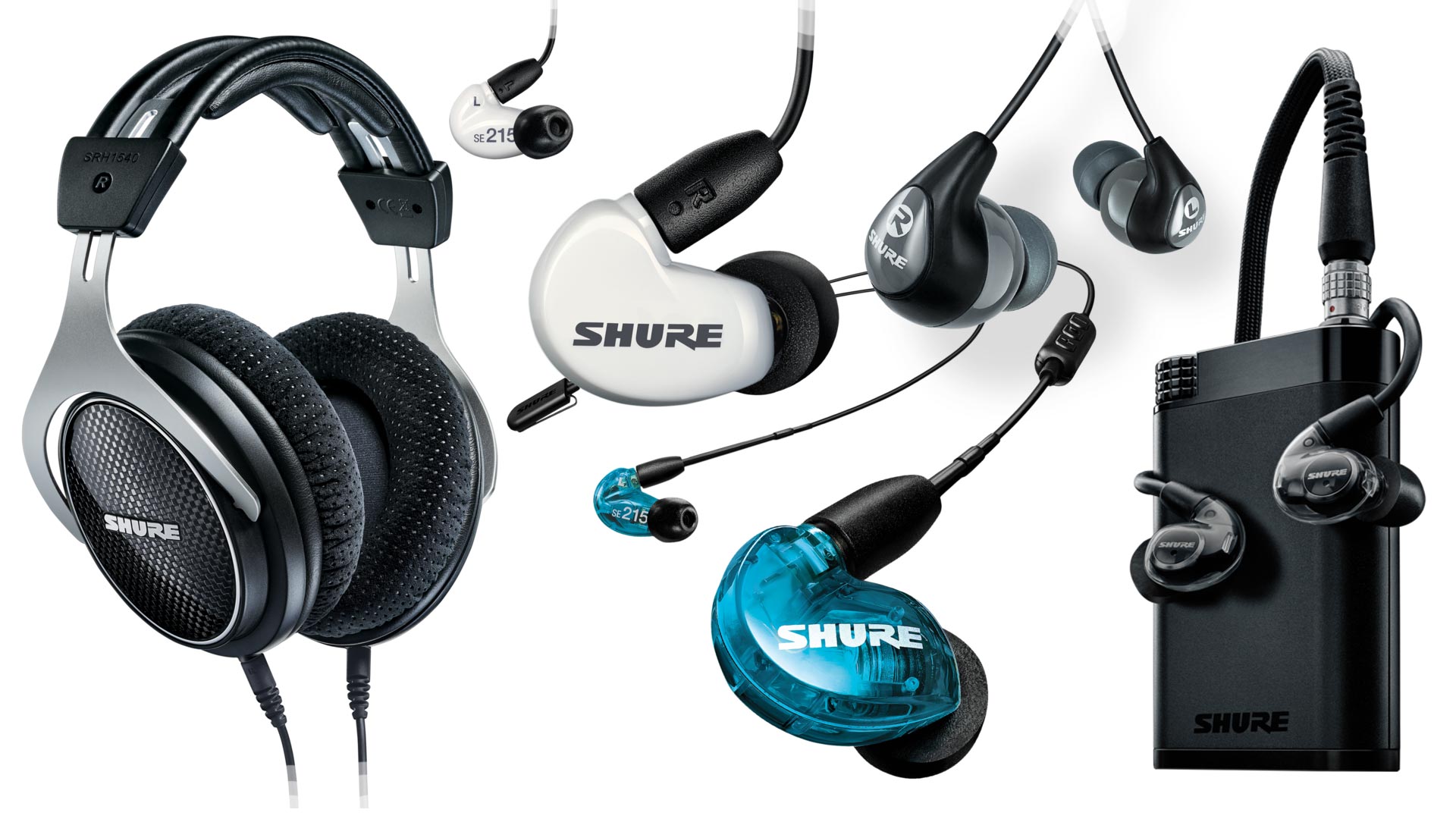 Unilet Sound & Vision are an official retail partner of Shure, offering the complete range of headphones, earphones, electrostatic systems, cables and spares. Do come visit and audition the range instore.
Shure products can also be ordered online via Audio Sanctuary, our dedicated mail order service for headphones, portable audio and replacement parts.
More Information