Description
Response DT8
ProAc invests a great deal of time researching the choice of diaphragm material for their drive units, mainly because they feel this is a hugely important component, as it transfers cone movement into sound.
Certain drive unit materials excel at certain frequencies, and so it would be logical to use more than one type of material to cover all frequencies. Additionally, all production parts from the chassis through to the magnet system, spider and voice coil are painstakingly selected.
Response DT8 incorporates these design parameters for the first time in a ProAc two-way design. Utilising 2 x 6.5 inch drivers with different cone materials, both working in tandem resulting in a well extended low frequency response and ProAc's signature natural sounding midrange quality and pinpoint imagery.
These frequency ranges are then cleverly overlapped by a new, Stewart Tyler designed, crossover which seamlessly integrates ProAc's proven 1 inch soft dome tweeter, offset on the front baffle, and placed between the two drivers.
Some other manufacturers frequently use the same drive unit cone material in each of the models in their range. ProAc has taken a different approach and has previously used carbon fibre, kevlar, pulp and polypropylene. However this is the first time they have used two different types of unit in a single two-way design.
Bass/Midrange Drivers
2x 6.5 inch drivers, one with a pulp mica cone unit delivering exceptional bass performance in a ported cabinet, with the bass loaded via side vents, and one polypropylene unit giving a smooth, detailed and uncoloured midrange
Tweeter
ProAc one-inch soft dome, as used in many other designs. This has a superbly flat response with electrostatic-type detail and surprising sweetness.
Specifications
Nominal Impedance: 4 Ohms.
Recommended Amplifiers: 20 to 180 Watts.
Frequency Response: 28Hz to 30kHz.
Sensitivity: 90dB linear for 1W at 1M.
Bass/Midrange Drivers: 2x 6.5" (165mm) bass/mid units. One with pulpmica cone and open weave dust cap, one with polypropylene cone with soft polypropylene dust cap. Both units working in tandem.
Tweeter: ProAc 1" (25mm) silk dome tweeter.
Crossover: Specially designed crossover to accommodate two different types of bass/mid cones. Glass fibre board with finest components using multistrand copper wire designed for use with both Biamping and Bi-wiring.
Grille: Acoustically transparent crimplene.
Mode: Floor-standing.
---
Finish
Response DT8 is shown above in a standard Natural Oak finish. Please note that all natural wood finishes may vary in grain and shade.
However, ProAc do not currently supply images of their loudspeakers in ALL available finishes, so we have created these swatches to help illustrate the possibilities of their range.
DT8 loudspeakers are available in the following standard finishes: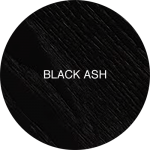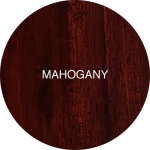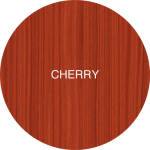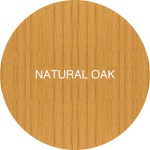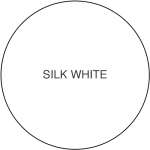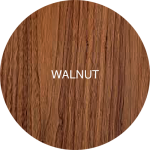 At extra cost, the following premium finishes are also available: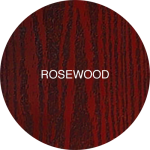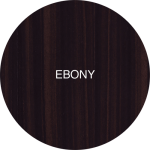 More information