Description
SE846
Quad drivers deliver extended high-end clarity of unparalleled calibre, while the ground-breaking, low-pass filter design gives you the performance of a true subwoofer – all without sacrificing a single detail. This is aural acuity based on decades of dedication, and it's why more musicians and true audiophiles trust Shure and fall in love with their products.
The Sound Isolating™ design allows you to own your space, eliminating noise and keeping your experience pristine. It's the right way to listen and the only way to really hear.
Supplied with a complete fit kit of custom sleeves to make your earphones uniquely yours. Settle in for marathon listening sessions with audio that feels better, and sits securely in place.
Adjustable frequency response puts you in control. Select the perfect sound signature for every situation with a removable metal nozzle and changeable inserts.
All premium components and cables are meant to withstand professional, performance-level wear and tear. Try SE846 today, and see what they are made of.
SE846 includes cables for Bluetooth, Apple iOS, Android and standard audio connectivity. One single set of earphones fits every situation.
Features
Bluetooth 4.1 communication cable, Universal 3.5 mm communication cable and standard 3.5 mm audio cable included.
Fit kit with multiple sleeve options and sizes.
Metal nozzles with changeable inserts for custom sound signatures.
Specifications
Frequency Range: 15Hz – 20kHz
Sensitivity: 114 dB SPL/mW @ 1kHz
Impedance: 9Ω @ 1kHz
Noise Attenuation: up to 37dB
Accessories Supplied
Bluetooth® 5 Earphone Communication Cable
Micro-USB Charging Cable
Universal 3.5mm Earphone Communication Cable
64" Standard Audio Cable
Soft Flex Sleeves (S, M, L)
Foam Sleeves (S, M, L)
Yellow Foam Sleeves
Triple Flange Sleeves
Premium Carrying Case
1/4" Adapter
Nozzle Removal Key
Nozzle Inserts
Polishing Cloth
Full Shure Range Available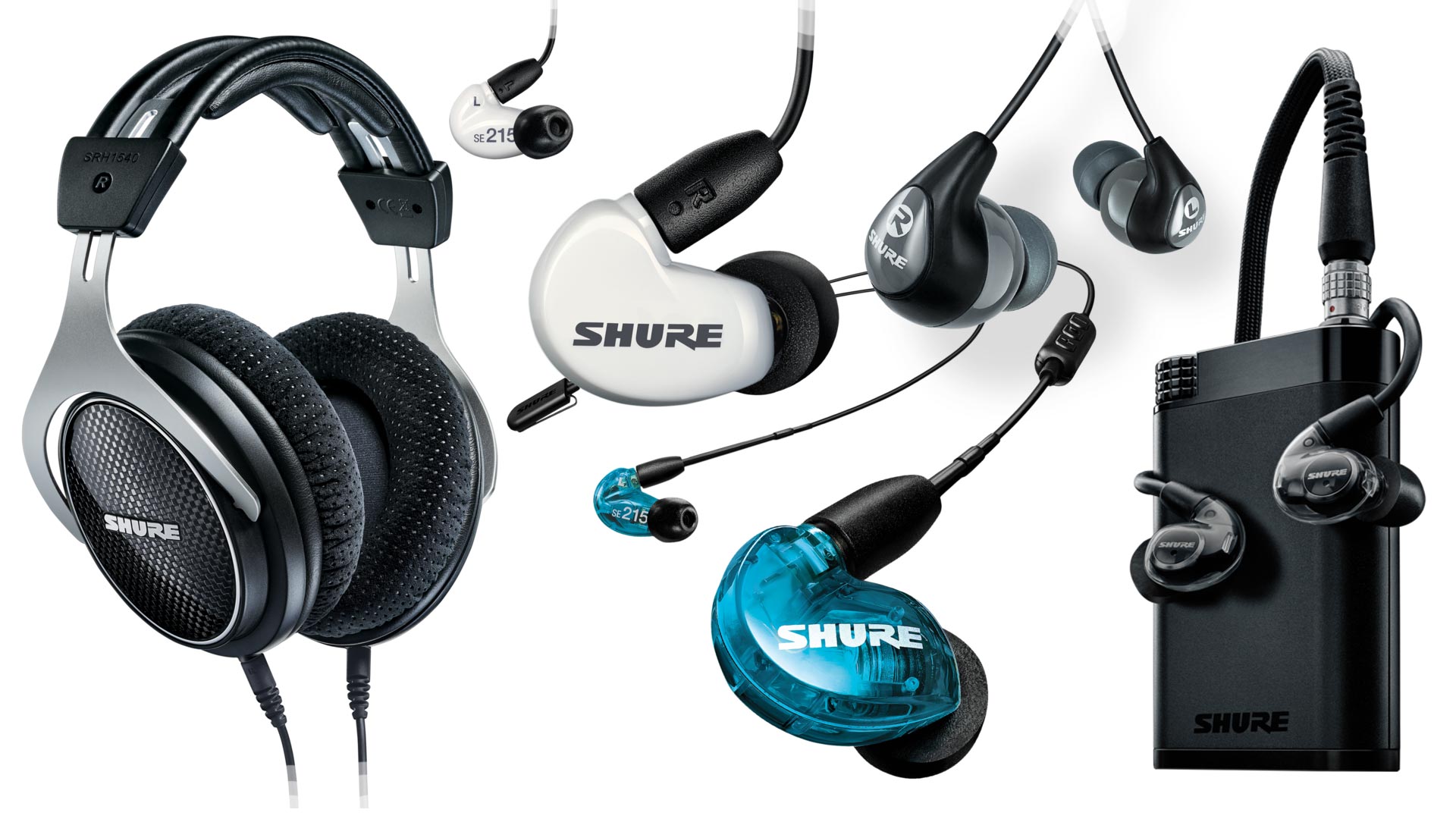 Unilet Sound & Vision are an official retail partner of Shure, offering the complete range of headphones, earphones, electrostatic systems, cables and spares. Do come visit and audition the range instore.
Shure products can also be ordered online via Audio Sanctuary, our dedicated mail order service for headphones, portable audio and replacement parts.
More Information